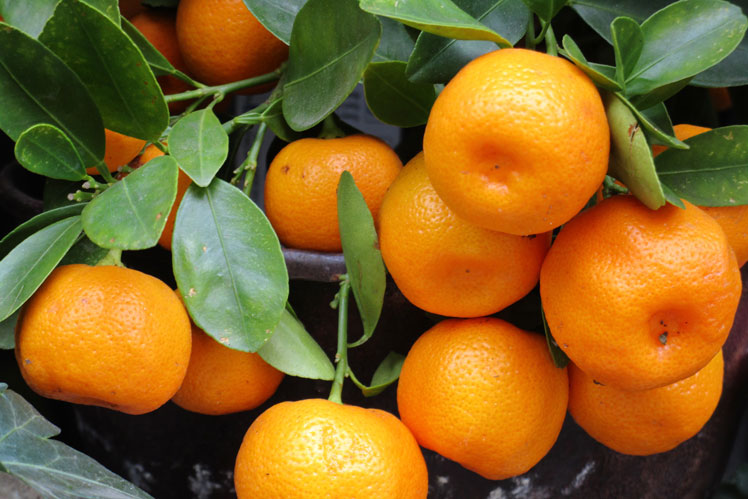 The meaning of "mandarin" means both the tree itself and its fruit. A tangerine tree usually does not exceed 4 meters in height, and only by the age of 30 can it reach a height of five meters. The yield of tangerines is quite high and amounts to 5-7 thousand fruits from one tree. Mandarins ripen in November-December.
Tangerines stand out from other citrus fruits in that the fruits have a thin peel, which is easily separated from the pulp (in some varieties, the peel is separated from the pulp by an air layer and almost does not touch the latter).
The pulp of a mandarin is easily divided into 10-12 slices, each of which contains one or two seeds, located one above the other. There are also fruits without seeds.
The strong aroma of mandarin fruit distinguishes it from other citrus fruits, and the pulp is usually sweeter than that of an orange.
There are a lot of mandarin varieties, and some of them have even been described by different authors as independent species. The fruits of tropical varieties stand out with a particularly large variety.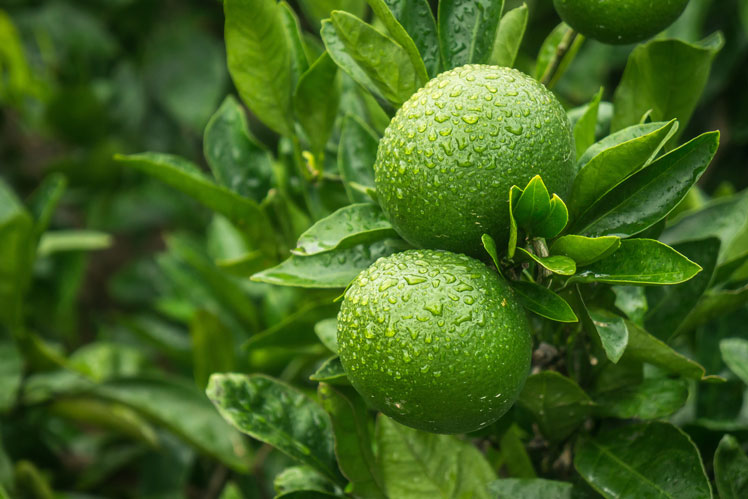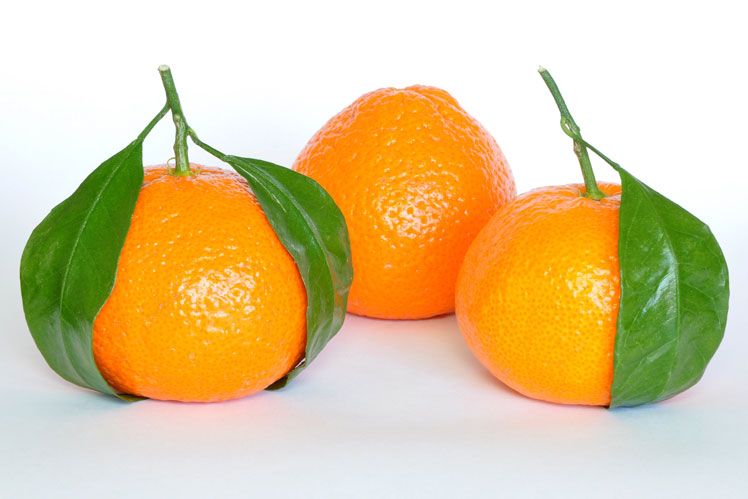 Worldwide distribution
Tangerines are the most cultivated citrus crop in China, India, Indochina countries, China, South Korea and Japan. It is also widely cultivated throughout the Mediterranean – in Spain, southern France, Morocco, Algeria, Egypt, Turkey; grown in Abkhazia, Azerbaijan, as well as in the USA (Florida), Brazil and Argentina.
The Japanese frost-resistant type of mandarin unshiu is grown on the territory of the former USSR in the Transcaucasus, mainly on the Black Sea coast of the Caucasus and in the Krasnodar Territory, in Abkhazia and in the Sochi region, which are considered the world's northernmost areas of their cultivation.
Tangerines come from southern China and Cochin China. They are unknown in the wild. They were brought to Europe only at the beginning of the 19th century.
The absolute leader in the production of tangerines is China. More than 17 million tons of tangerines are produced annually in China, which is more than half of their world production!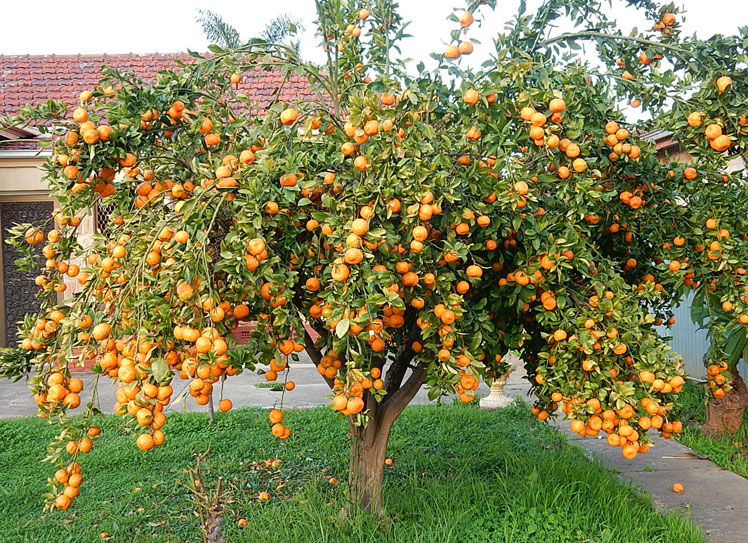 Nutritional value of tangerines
As you know, tangerines are very sweet in taste. Both whole fruits and squeezed juice are eaten. In addition, tangerines are dried and dried.
Mandarin fruits contain a large amount of sugar (up to 10,5%), vitamins C, B1, B2, vitamin A provitamin, free organic acids, phytoncides, salvestrols, pectin substances, mineral salts.
Fruits perfectly retain vitamin C during long storage. Since tangerines ripen in November-December, in winter they can be a source of vitamins for those living in the northern hemisphere.
Tangerines are a valuable dietary product that increases appetite, improves metabolic processes and saturates the body with vitamins in winter. Tangerines and tangerine juice have a general strengthening effect on the body, promote digestion, and due to their phytoncidal properties, they have an antimicrobial effect. The phytoncidal activity of the juice is manifested in its action on pathogenic fungi that cause some skin diseases.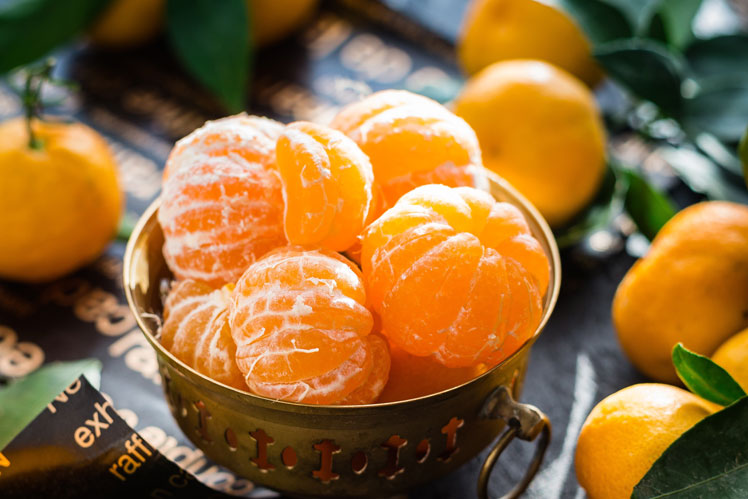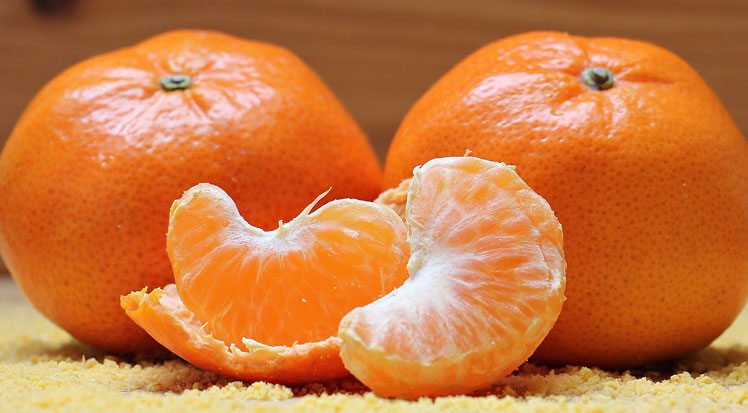 Economic value and application
As already mentioned, the fruits of the tangerine tree are consumed not only fresh, they are also used to make fruit juices and compotes. As a spice, tangerines are used in the preparation of various sweet dishes, biscuits, sauces, fish, poultry, rice dishes and fruit salads.
Tangerine peel is used as a substitute for orange peel in the preparation of various drugs, infusions, syrups, extracts, as well as in the food industry. With repeated rubbing of mandarin juice into the skin, skin areas affected by microsporia and trichophytosis are cured. Alcohol tincture from the peel of tangerines increases appetite, softens the inflammatory secret in the bronchi and upper respiratory tract, and promotes sputum separation. In oriental medicine, a tincture of the peel, as well as its water infusion or decoction, was used for bronchitis, nausea, as an antitussive and a digestive aid.
Low-growing varieties of mandarins, such as unshiu, are also bred as an ornamental houseplant.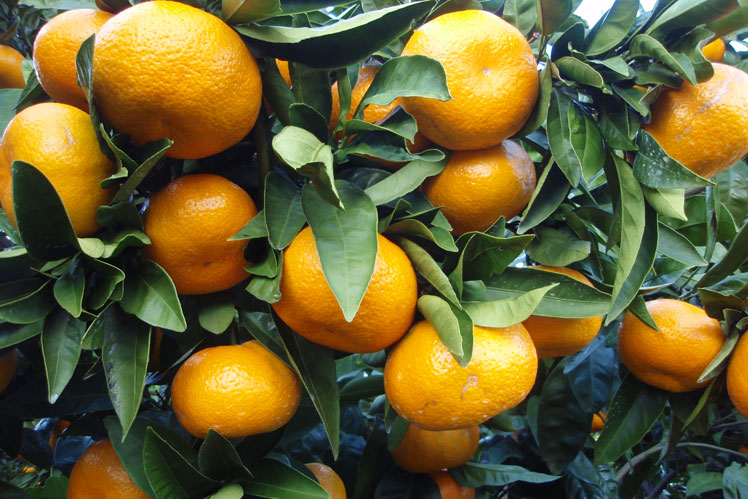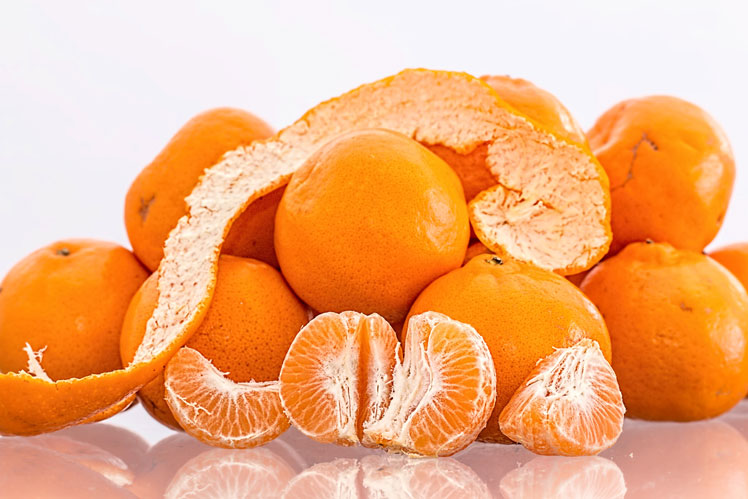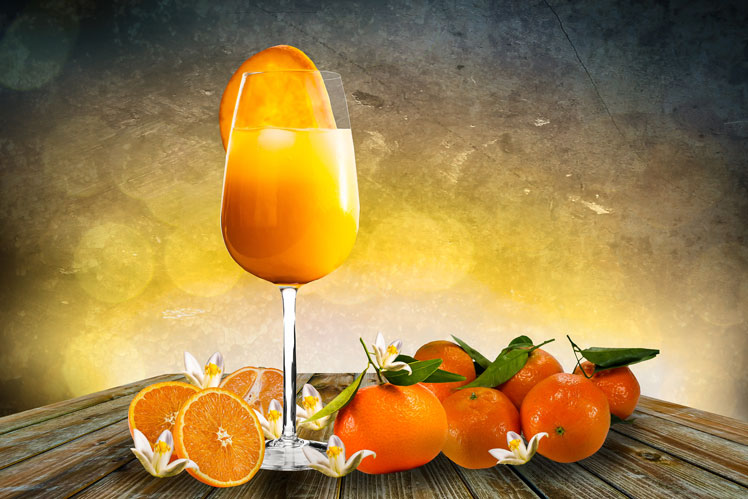 Next, we will briefly look at the most common types of tangerines: tangerines and clementines.
Tangerine
Tangerine is a well-known variety of mandarin and can be considered as a separate species. Like mandarin, it has a high yield.
Tangerine comes from Tangier (a city in Morocco), and is named after him. It is grown on a large scale in China, where it is the most grown citrus crop. It is also cultivated in India, in the Mediterranean and in the USA in Florida.
Tangerine fruits are small and have an orange-red color. The skin is thin and very easy to remove. There are seeds inside, but not many.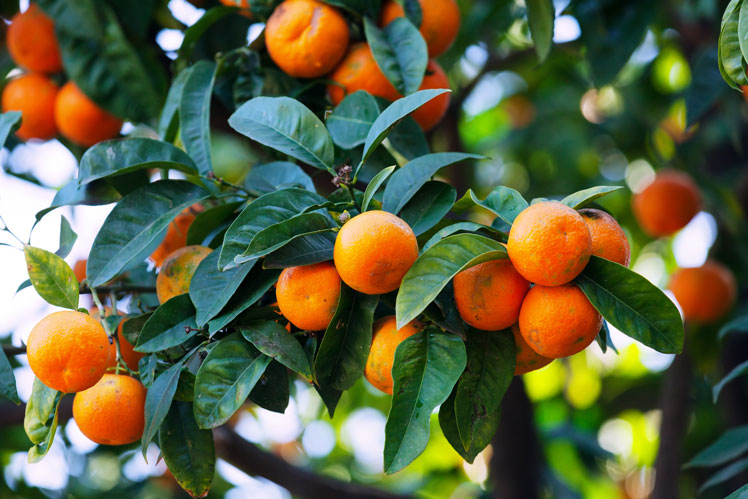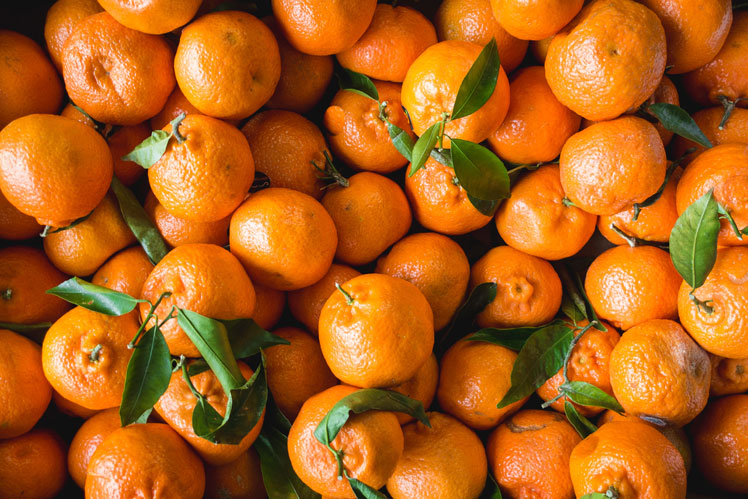 Clementine
Clementine is a hybrid of mandarin and bitter Seville orange. It can also be considered as a separate species, which was bred in 1902 in Algeria by the French priest and breeder Brother Clement Rodier.
Clementine fruits are similar in shape to tangerines, but sweeter. They are distinguished by a high content of biologically active substances, primarily ascorbic acid, carotenoids, macro- and microelements and bioflavonoids.
Juicy, sweet, rich in vitamin C, clementines keep well in the cold. They are candied and added to brandy, the juice is frozen for sorbet (frozen dessert) and mixed with drinks. In England, clementines are used to make liqueurs and marinade.
There are 3 regional varieties of clementines:
The Corsican is trademarked by the region, orange-red skinned, fragrant and seedless. It is sold with leaves (two per fruit) from early November to early February.

Spanish has two varieties: small fruits and larger ones; each fruit contains 2 to 10 seeds.

Montreal is a very rare species that appears as early as mid-October. Suppliers – Spain and Algeria. The fruit contains 10 to 12 seeds.