Within the framework of this section, we consider the most interesting, unusual, strange and little-known animals from around the world and provide brief interesting information about them.
Rhinopithecus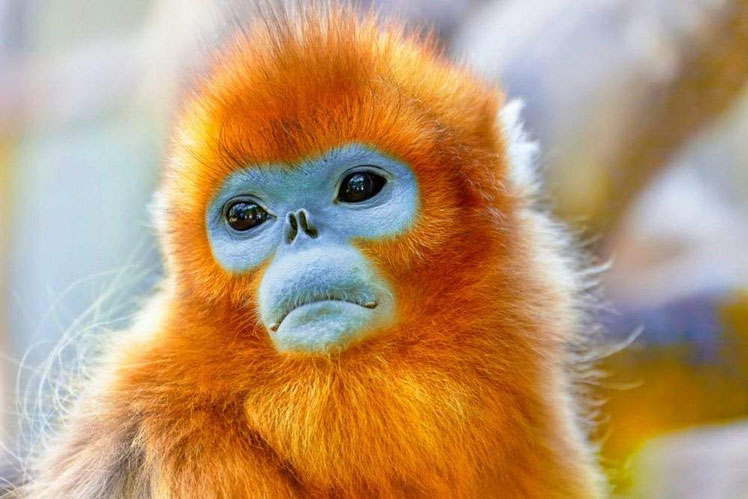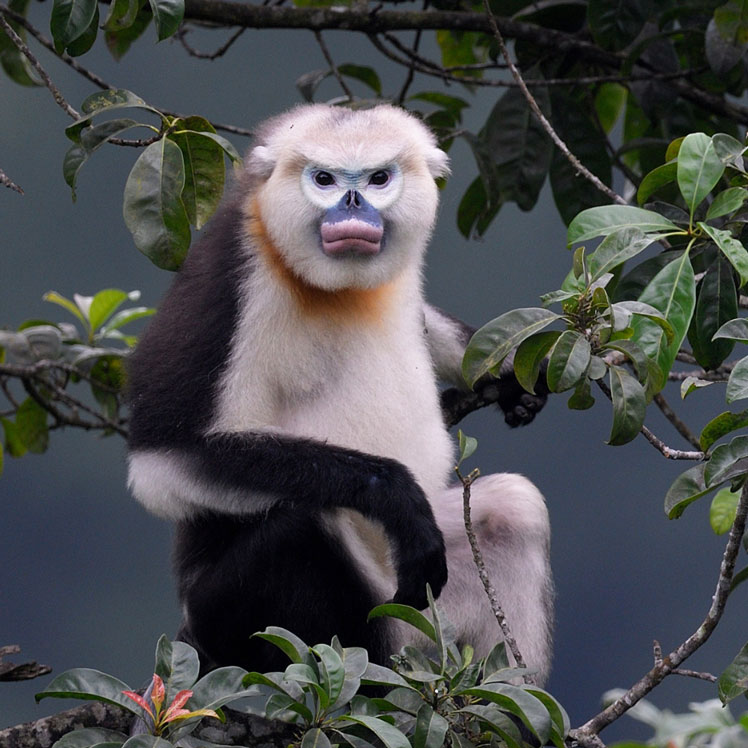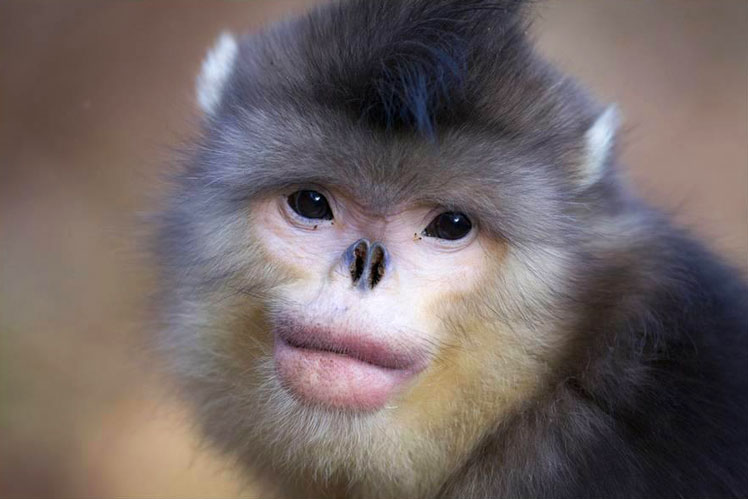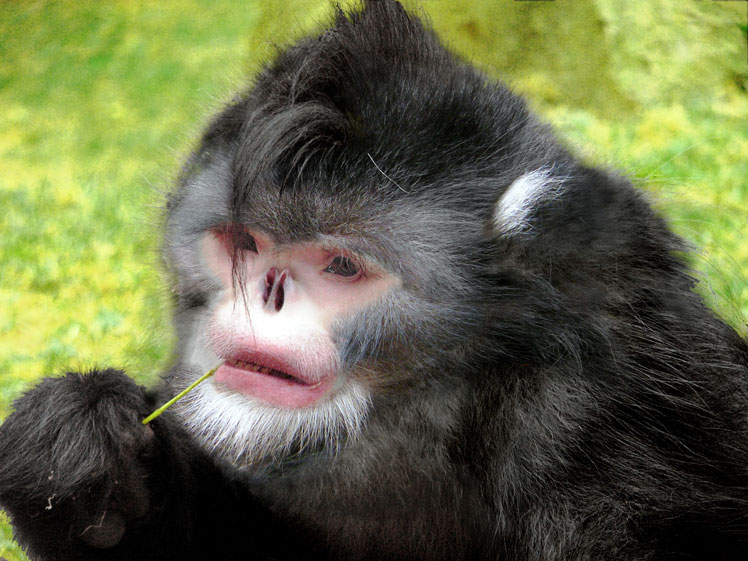 Rhinopithecus is a special genus of monkeys that have a unique nose. They have it as if "chopped off", and the nostrils look forward. There are 5 species of these monkeys (some very rare), and they all have a variety of coat colors. Rhinopithecus grows in length from 51 to 83 cm.
Rhinopithecus live in China (Tibet, Sichuan, Yunnan and Guizhou), as well as in the north of Vietnam and Myanmar.
They inhabit mountain forests at an altitude of about 4000 meters above sea level. Most of the time is spent in the trees. They huddle in large groups of up to 600 individuals, but with a lack of food, for example, in winter, they tend to form smaller groups. The number of males in the group exceeds the number of females. Each group defends its territory with calls.
The diet consists mainly of tree needles, bamboo sprouts, fruits and leaves.
Far Eastern tortoise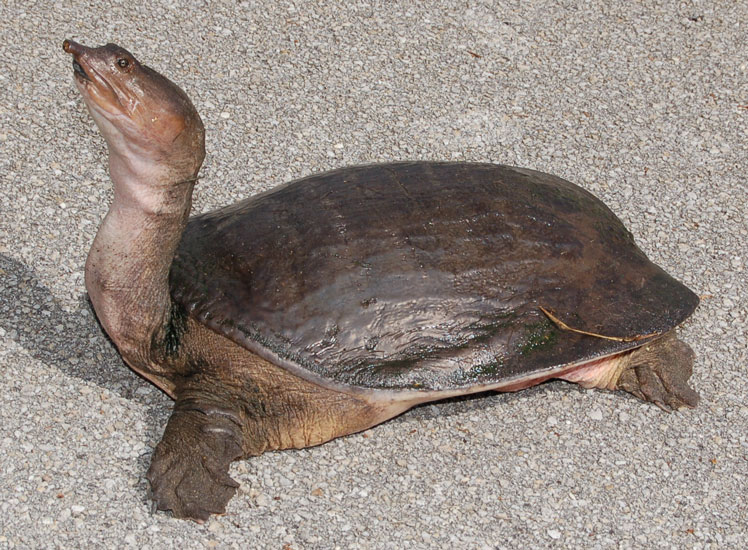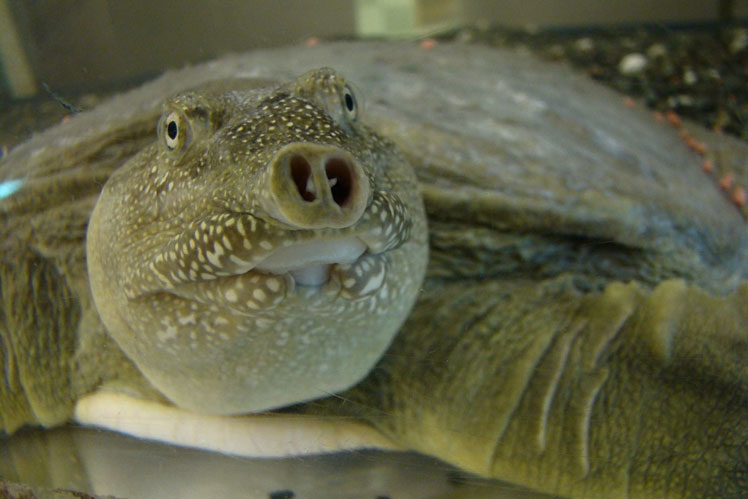 The Far Eastern tortoise (or Chinese trionyx) is a freshwater tortoise that differs from ordinary tortoises in that its shell is covered with soft skin, without horny shields. This distinctive feature of soft-bodied turtles is associated with adaptation to a completely or almost completely aquatic lifestyle.
Chinese trionyx is widely distributed in Asia, in particular in East China, Vietnam, Korea, Japan, as well as on the islands of Hainan, Taiwan.
In young turtles, the shell is almost round, while in adults it becomes elongated and flatter. The soft edges of the shell help the turtles to burrow into the mud.
Most of the time the Far Eastern tortoise spends in the water. It swims and dives well, can stay under water for a long time. Turtles hibernate at the bottom of reservoirs, in reed beds near the shore, burrowing into the bottom silt.
The Far Eastern tortoise is a predator. It feeds on fish, amphibians, crustaceans, insects, mollusks and worms.
Caught Trionix behaves very aggressively, tries to bite, while the long neck allows it to reach the rear edge of the carapace. The bites of even small turtles are very painful, and large individuals can inflict quite serious wounds with the sharp edges of the horny jaws.
In Asian countries, the meat and eggs of the Chinese Trionyx are eaten. The meat of this turtle is used to prepare a delicacy of Chinese cuisine – turtle soup. It is also valued as a "tonic", which is believed to have a positive effect on sexual functions.
At present, Chinese trionix is ​​bred on special farms in ponds and canals to obtain meat and eggs in Japan, China and Indo-China and many other Asian countries. In the western part of Japan, approximately 300 tons of turtles are reared annually.
Throughout most of its range, the Chinese Trionyx is a fairly common species. But in Russia, in the south of the Far East, this is a rare species, the number of which in this part of the range is rapidly declining everywhere.
The Far Eastern tortoise is listed in the Red Book of the Russian Federation (2001), category 2, status – a declining species that lives within Russia at the extreme northern border of its range.
Naked mole rat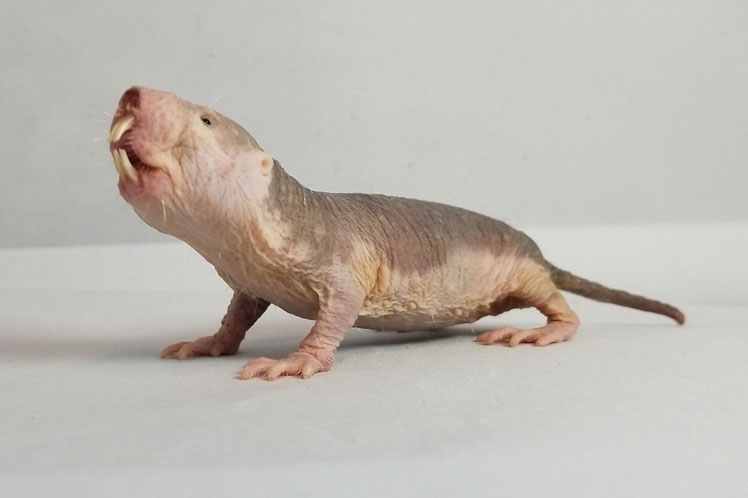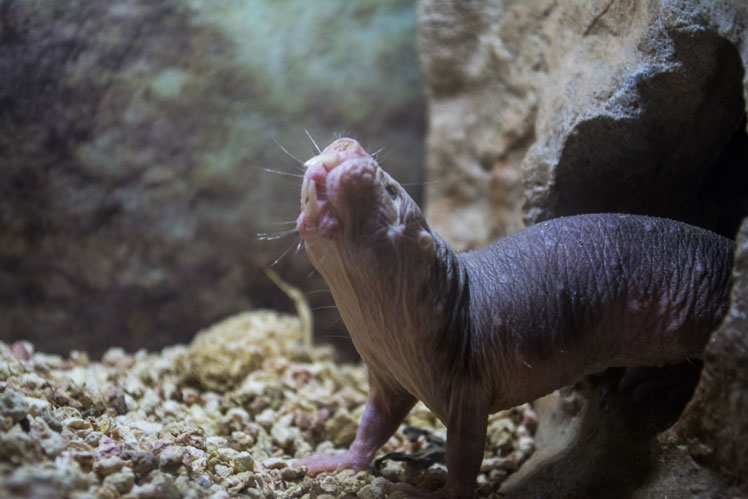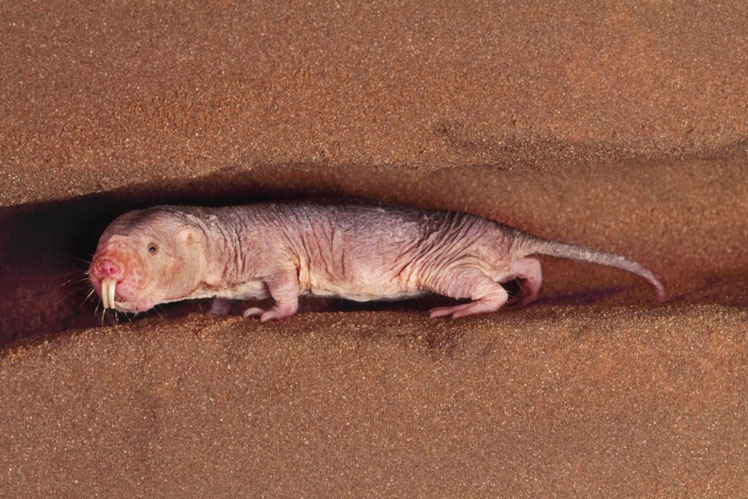 The naked mole rat is a small burrowing rodent that differs from other mammals in unique features: complex social organization of the colony, cold-bloodedness, insensitivity to some forms of pain (thermal burns and chemical burns with acids), endurance to high concentrations of CO2. It lives an order of magnitude longer than other rodents of a similar size – up to 28 years.
The naked mole rat lives in the dry savannas and semi-deserts of Kenya, Ethiopia and Somalia.
Appearance testifies to the adaptation to the underground way of life. The hairline is almost absent, and thick hairs grow only between the toes, increasing their surface, which helps the animals to dig.
Naked diggers also have a developed sense of touch – their muzzles and tails are covered with sensitive vibrissae, in particular, allowing diggers to easily move through tunnels both head first and tail forward.
These secretive burrowing animals feed on the underground parts of plants, including succulent tubers and bulbs. Food is stored in underground pantries. Naked mole rats do not drink water and feed almost exclusively on plant tubers, the liquid is obtained along with food.
Naked mole rats live in underground colonies of 70–80 individuals, although colonies of up to 295 individuals have been observed. The total length of the tunnels occupied by one colony can reach 3–5 km, and the annual earth emissions during digging are 3–4 tons.
Thorn beetle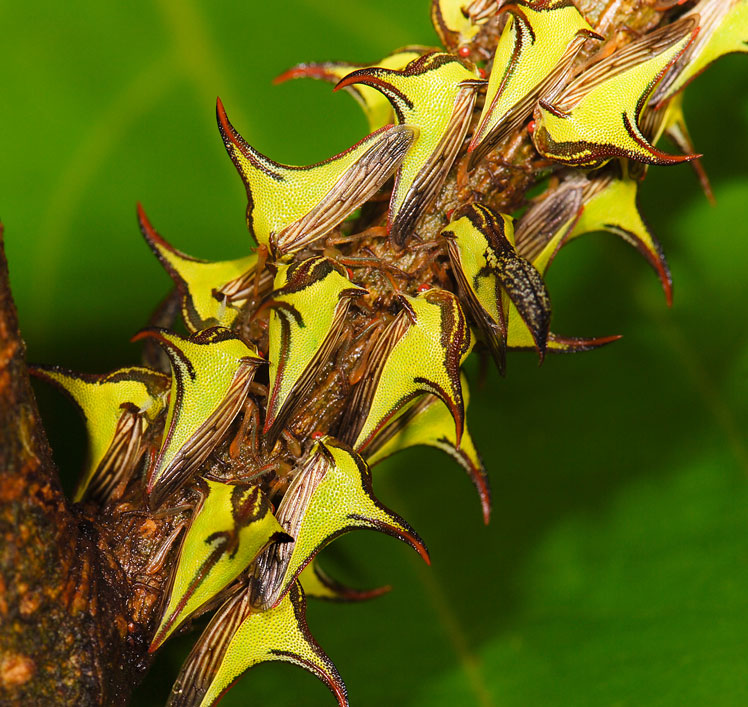 Umbonia crassicornis is an unusual insect that looks like brightly colored thorns of a plant. Colloquially, these insects are called thorn beetles.
The range of this species extends from the northern part of South America to Mexico and Florida. They mainly live on ornamental and fruit trees in subtropical regions.
The length of an adult beetle is 10 mm. Males differ slightly from females in size, color, and spines.
This thorn prevents predators from eating the insect, in part because it is easily confused with a plant thorn.
Rate the article and share on social networks