Image enlarges when clicking on it | kyocera.com
The Japanese corporation Kyocera is known as a manufacturer of electronics and ceramic products. The company has never produced cars and does not seem to be going to, but recently decided to create concepts. The first sample with the unpretentious name Kyocera Concept Car, built together with GLM based on the Tommykaira ZZ roadster, was released in 2018. Few people noticed that machine, because its technologies were not surprising: digital tidy, head-up display, all-round cameras, cyclist recognition, exterior mirror cameras, and the like.
But the second Moeye concept (which will be discussed) is much more interesting. He "develops sight, touch, hearing, smell" and uses optical camouflage.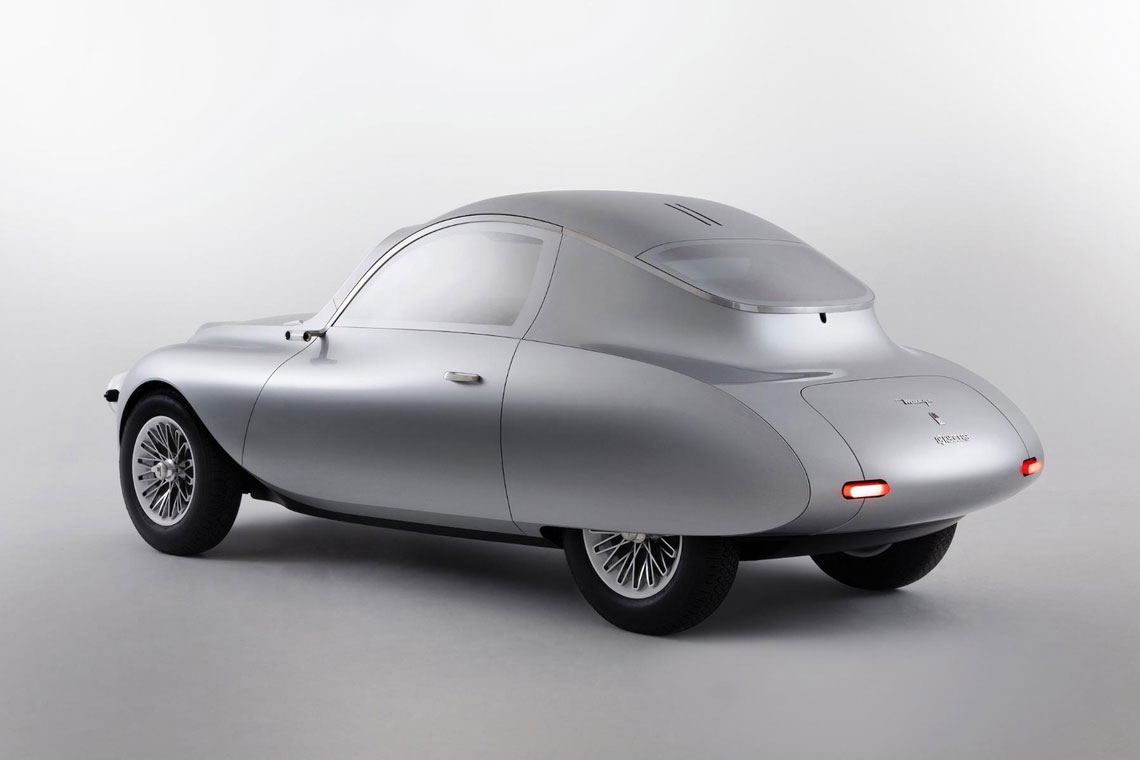 Image enlarges when clicking on it | kyocera.com
Studio Fortmarei, responsible for the retro design of the two-door, calls the main theme "time". Moeye embodies the history of the car – from timeless classics to futuristic "cars of the future".
The concept seems to be electric (there are no characteristics), its headlights are LED. The concept, in theory, combines top-level autopilot and mobility as a service (MaaS).
In the cabin, devoid of a steering wheel, pedals and transmission selector, there is a touch-sensitive center console for controlling a giant projection screen. The stereoscopic voice assistant Mobisuke is also projected, but on the windshield. Haptivity technology accompanies touches to the display with tactile feedback in the form of "tiny vibrations". Ceraphic LED lighting with ceramic elements emits "environmentally friendly daylight-like light" at any time of the day.
The entire front panel is a screen about 1200 mm long, onto which "clear and realistic 3D images" are projected from a hidden LCD display. Live feed from eight cameras on the nose of the car "makes part of the cabin transparent and expands the driver's field of view." The invisibility of individual interior details is the technology of optical camouflage (see how it all looks in the official video at the end of the article).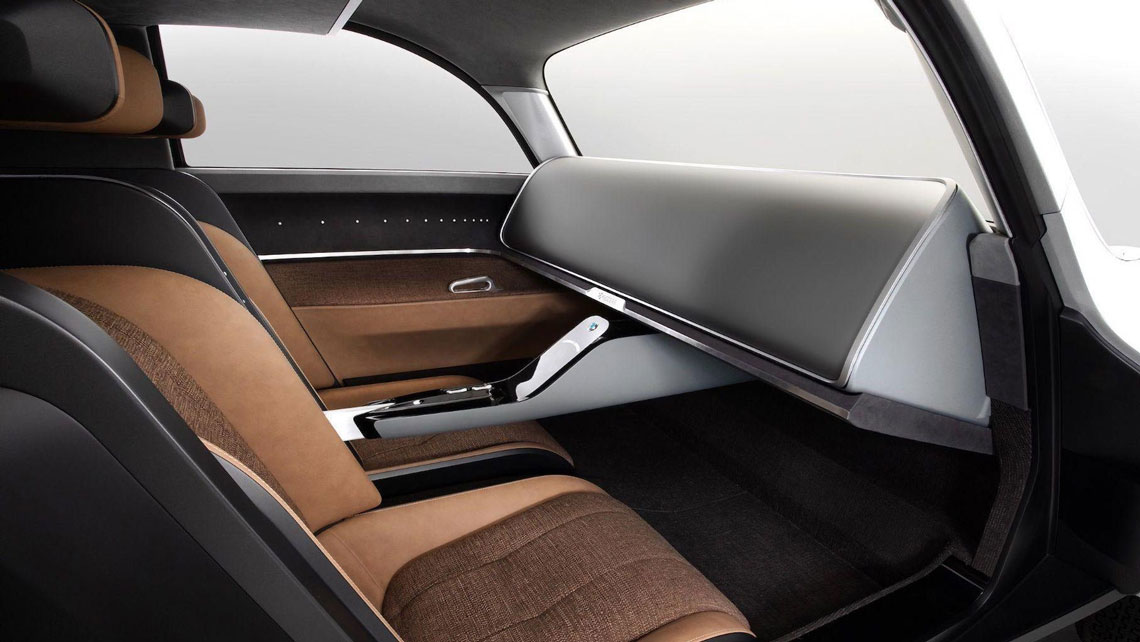 Image enlarges when clicking on it | kyocera.com
Image enlarges when clicking on it | kyocera.com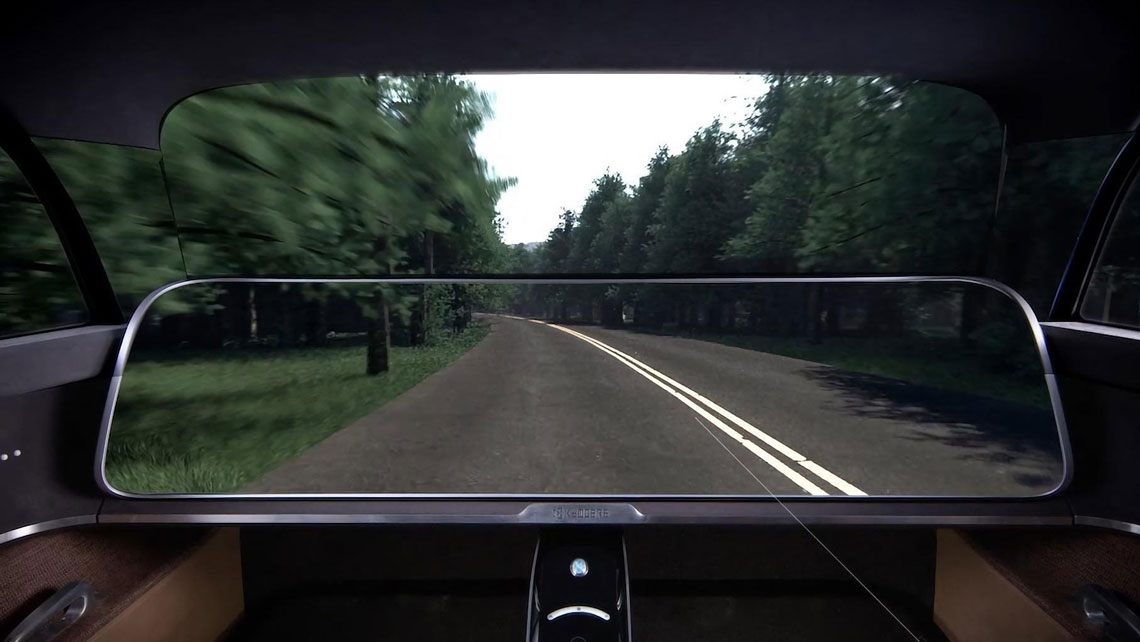 Image enlarges when clicking on it | kyocera.com
The headrests incorporate "vibration speakers" with piezo elements, providing "powerful and clear sound". You can also choose the smell in the cabin – "five types of rich aromas" have been prepared. The decoration of the interior is jewelry made of artificial opals...
It is clear that Moeye is a showcase for Kyocera's advanced technology. However, it is also needed for other, more sublime purposes. The corporation is convinced that it is obliged to contribute to the creation of a safe and comfortable automotive community.
Image enlarges when clicking on it | kyocera.com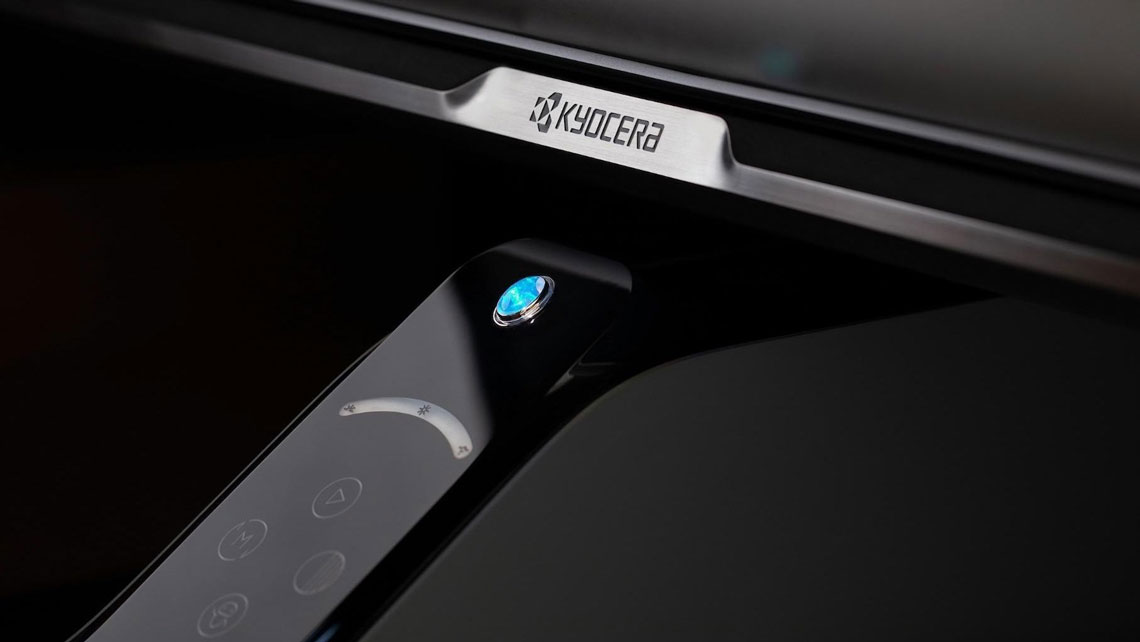 Image enlarges when clicking on it | kyocera.com
Image enlarges when clicking on it | kyocera.com
Rate the article and share on social networks