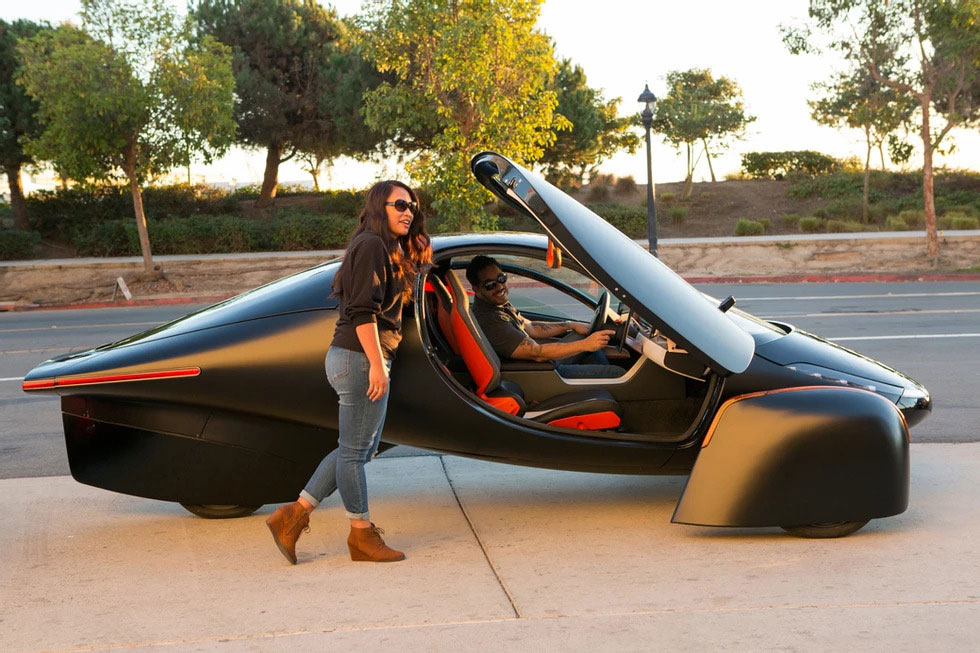 Image enlarges when clicking on it | aptera.us
The original electric tricycle from California-based Aptera Motors will be able to cover 1600 km (1000 miles) on a single charge, and its rooftop solar panels will provide a range of 17000 km per year, meaning it will hardly need to be connected to a charger. Aptera Motors says it will produce 2022 two-seat tricycles by 10,000 and has opened pre-orders in the U.S. for the Paradigm and Paradigm+ welcome series. Prices range from $25900 to $46900.
The three-engine top version with all-wheel drive develops 150 kW (204 hp), accelerates to 96,5 km/h in 3,5 seconds, reaching a maximum of 177 km/h. Power reserve – more than 1000 miles.
Tricycle dimensions Aptera: 4369 × 2235 × 1448 mm. Since the body is made of lightweight composites, which are much stronger than steel (carbon fiber, Kevlar and others), the curb weight varies from 816 to 998 kg. The aerodynamic coefficient is the envy of many – 0,13.
Aptera Motors says:

"Long-distance travel is a breeze with Aptera's 1000+ miles and improved SafetyPilot. Aptera drives itself to your location with Level 2 autonomy capability that includes face tracking, lane keeping, adaptive cruise and emergency braking."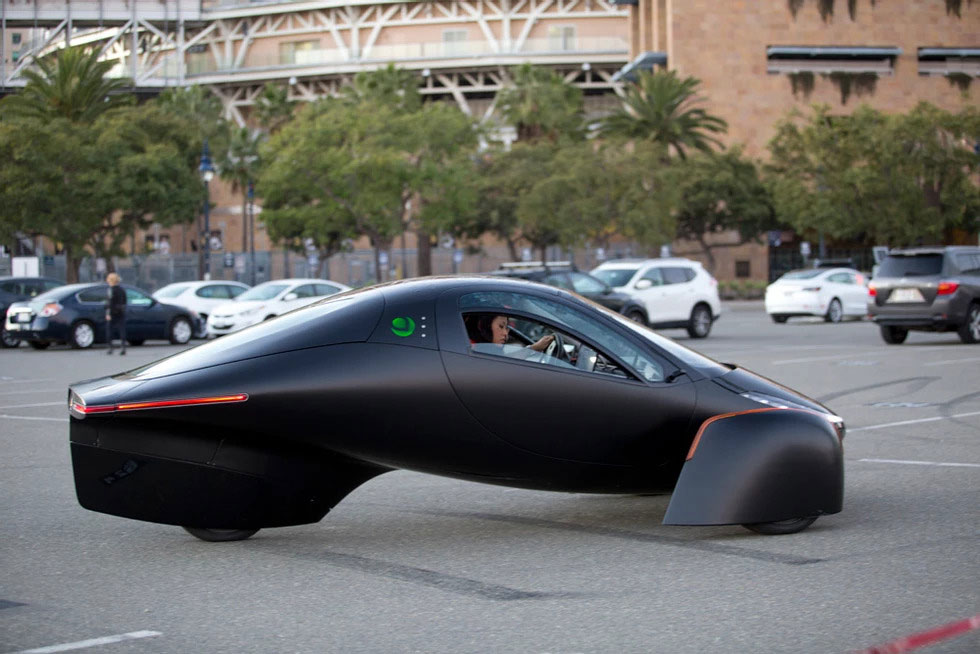 Image enlarges when clicking on it | aptera.us
Aptera is an sEV (solar electric vehicle) whose solar system can produce more energy per year than most drivers would need. As stated, the tricycle does not require recharging thanks to Never Charge technology: 180 photovoltaic cells are built into the body structure and seem to cover all energy consumption for everyday needs.
The basic version of the tricycle has two electric motors built into the front wheels and delivering 100 kW (136 hp). Acceleration to hundreds takes 5,5 seconds. The 25 kWh battery provides a range of 250 miles (402 km). Also available are 40, 60 and 100 kWh batteries, meaning 400, 600, 1000 miles (643, 965, 1609 km). On sunny days, Never Charge technology is able to increase the range by another 45 miles (72 km).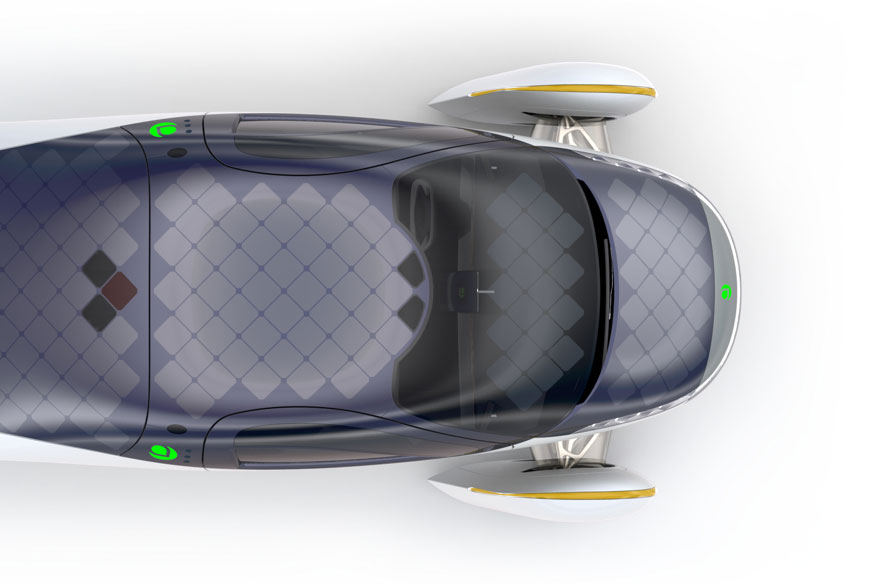 Image enlarges when clicking on it | aptera.us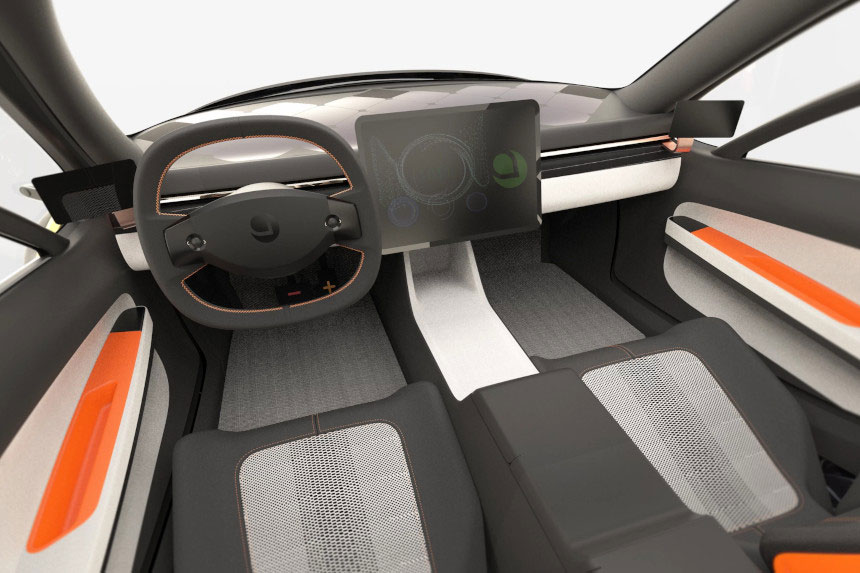 Image enlarges when clicking on it | aptera.us
The steering wheel is devoid of buttons, the center console is empty. Three displays replace the rear-view mirrors, the diagonal of the central touchscreen is not named. The declared trunk volume is 708 liters.
Buyers are offered three body colors (white Sol, silver Luna and black Noir) and the same number of interior trim options (coral Vida, sandy Coast and earthy Codex).
Options include a Level 2 SafetyPilot, a pet baffle, a built-in tent, a camping awning, and even an off-road kit with increased ground clearance.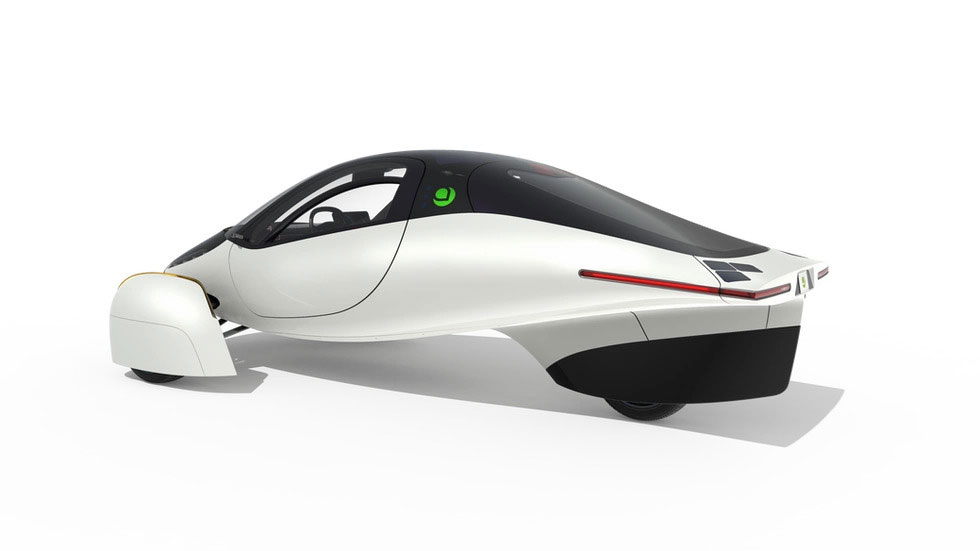 Image enlarges when clicking on it | aptera.us
Image enlarges when clicking on it | aptera.us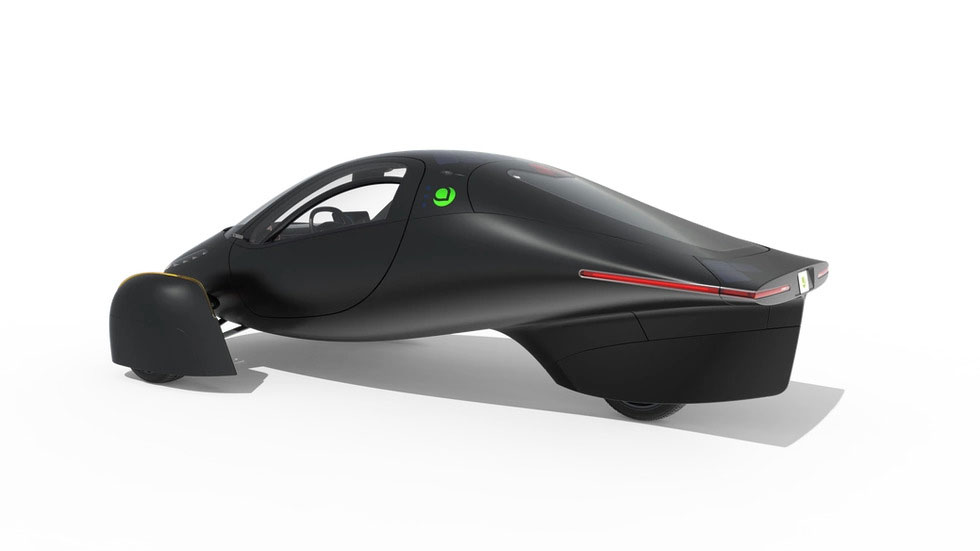 Image enlarges when clicking on it | aptera.us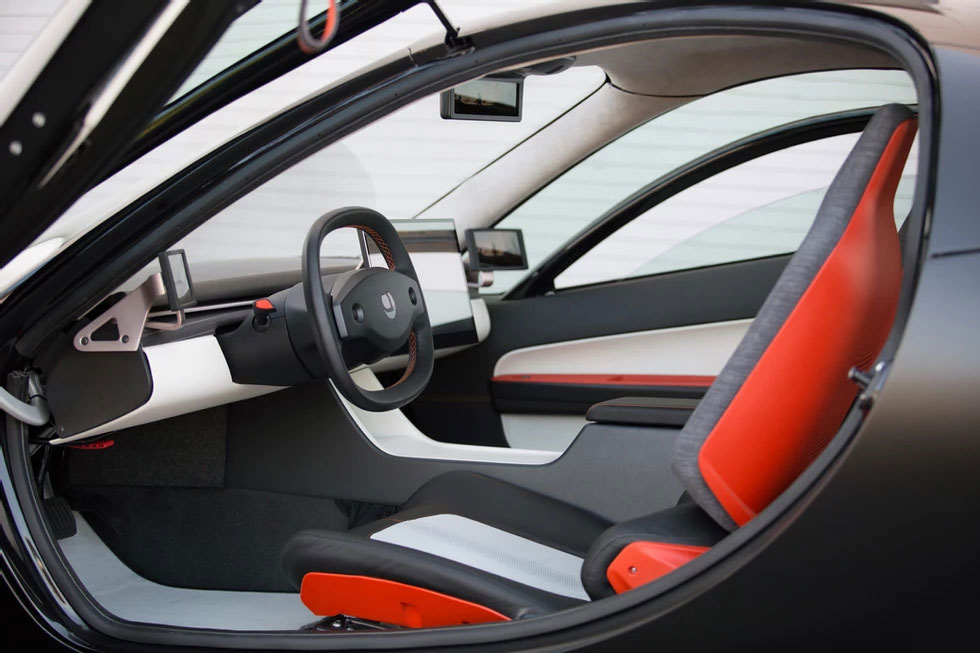 Image enlarges when clicking on it | aptera.us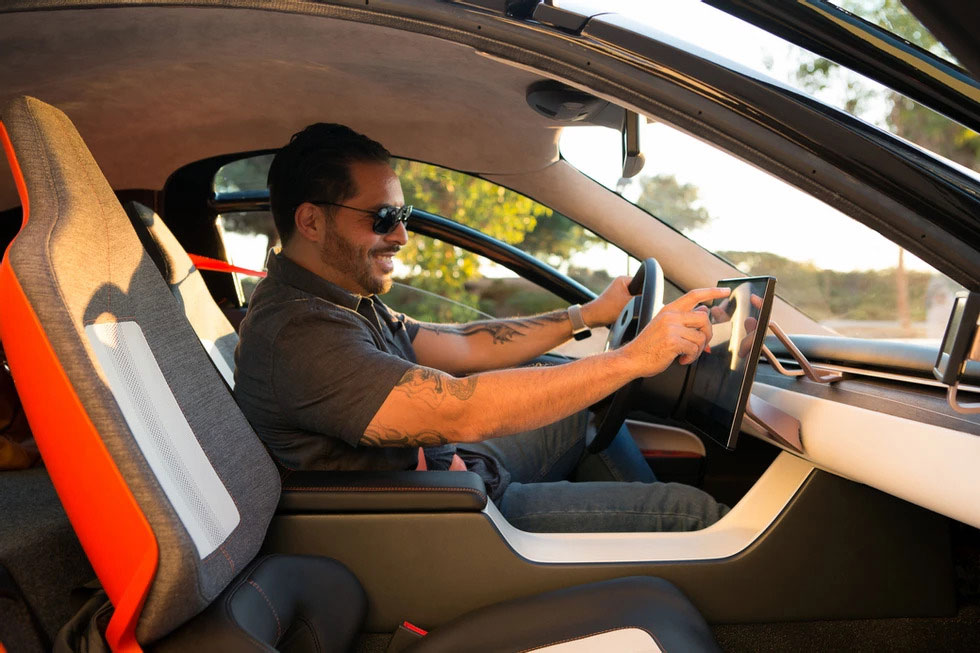 Image enlarges when clicking on it | aptera.us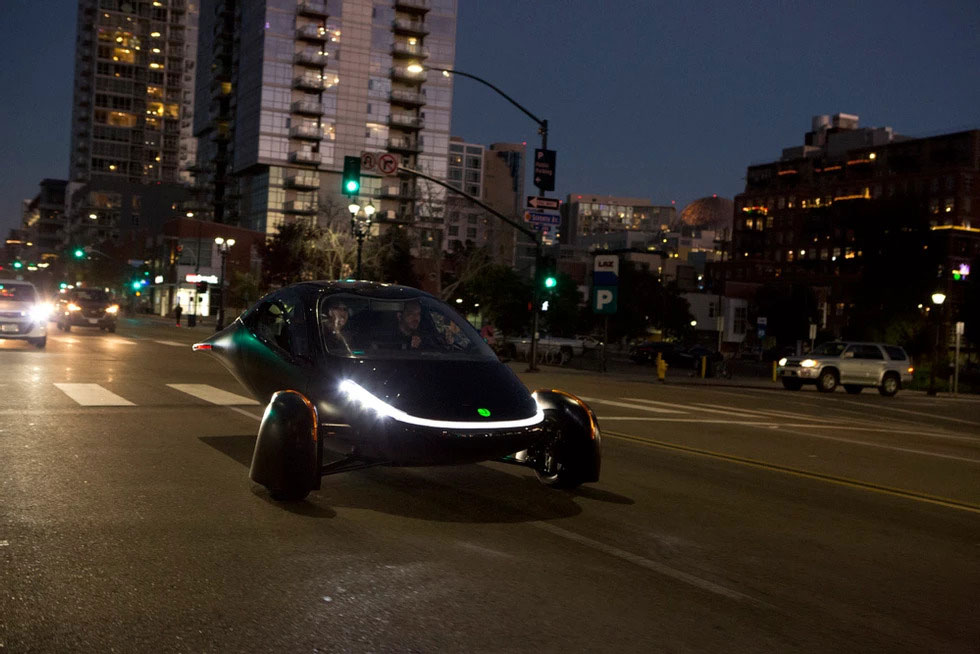 Image enlarges when clicking on it | aptera.us