Aircraft manufacturer Airbus and studio Italdesign presented the concept of a flying car at the Geneva Motor Show. The Pop.Up model received two interchangeable electrical modules for movement on the ground and in the air.
Thinking about combating traffic jams, which are predicted to skyrocket by 2030, Italdesign Airbus engineers saw a solution to the problem in the Pop.Up multimodal passenger transportation system. It consists of three main parts:
firstly, it is an artificial intelligence that controls everything and everyone;
secondly, a capsule docking with ground, air and other modules;
thirdly, a user interface that works in a completely virtual environment.
The basis of the car was a capsule-salon for two people. "Cocoon" is made of carbon and has a length of 2,6 meters at 1,4 meters wide and 1,5 meters high. The flight module is made similar to quadrocopters and is equipped with eight counter-rotating propellers. Its dimensions are five meters by 4,4 meters.
To change driving modes, it is enough to use a specially prepared application. You need to enter information about the planned trip into the program, after which it will automatically determine the appropriate method of transportation based on data on time, travel costs, traffic, and so on.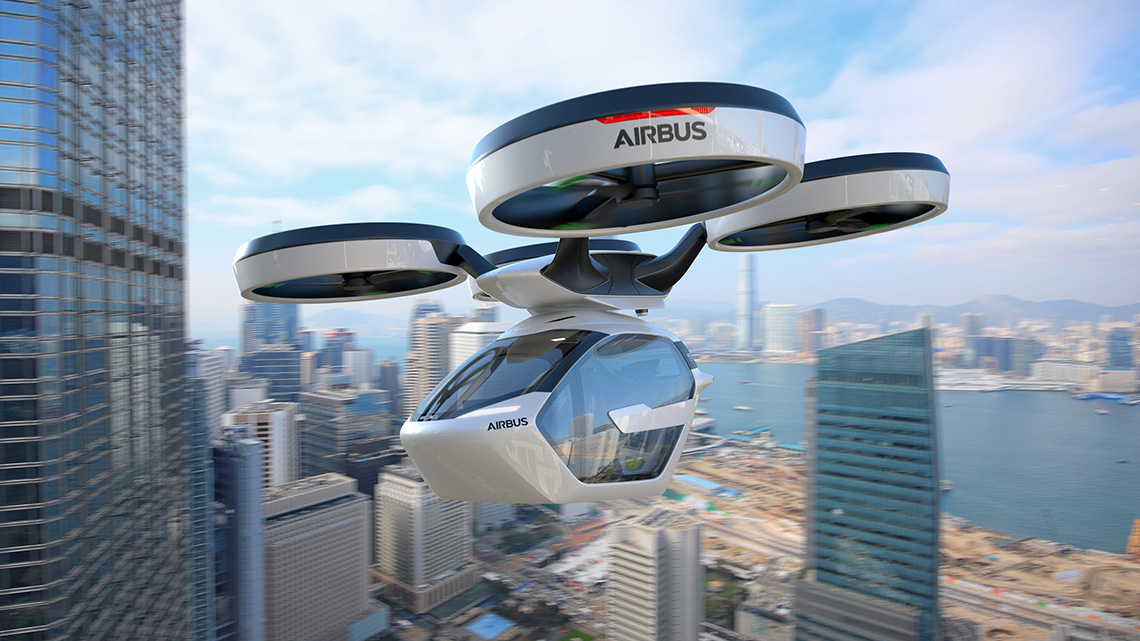 As conceived by the developers, modules for road trips or flights independently arrive at the capsule with passengers and are installed, and the currently unused part is automatically sent to the charging station and awaits a call from the "cocoon".
The modules, like the capsule itself, are equipped with battery packs. While driving on the ground, the car uses two electric motors and is able to accelerate to 100 kilometers per hour. The power reserve is up to 130 kilometers. Charging the "wheels" (probably at a special station) takes 15 minutes.
During flights, Pop.Up has 182 horsepower and can also gain 100 kilometers per hour (takeoff and landing are carried out vertically). The maximum flight range cannot exceed 100 kilometers.
There is no information about the timing of the appearance of the commercial version of the flying car and the cost of information.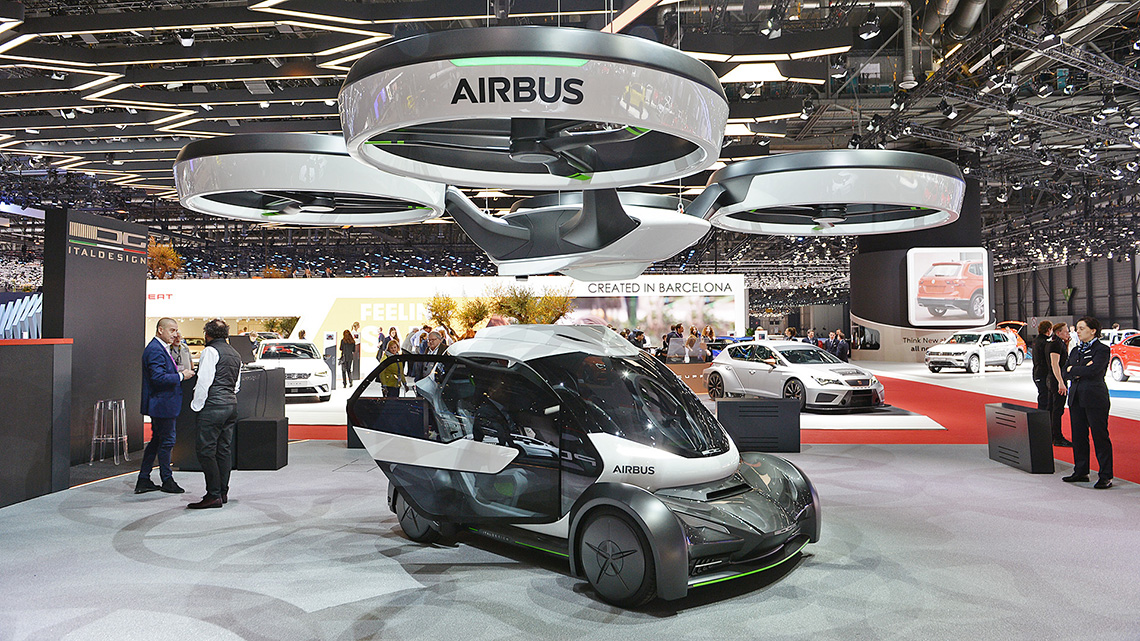 Finally, a video review of the concept vehicle of the future Pop.Up: