By 2025, Volkswagen wants to become the world leader in self-driving road transport, which is why the fully self-driving Sedric concept car was designed. The name of the prototype stands for Self-driving car, that is, "self-driving car." The electric concept was developed jointly by the Potsdam Future Center Europe and the Volkswagen Group Research in Wolfsburg.
The Sedric drone is the first concept presented under the common Volkswagen Group brand. In the future, he will have heirs under the brands included in the group, each with a unique corporate design and equipment set.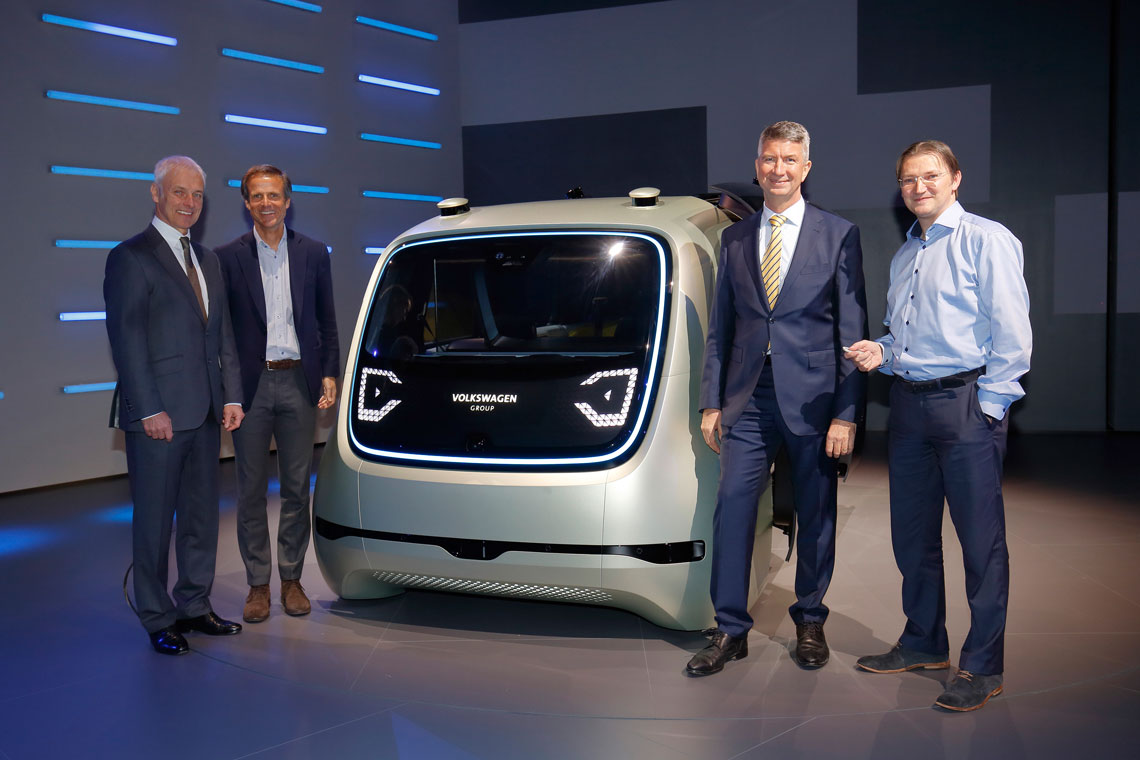 The Sedric show car is class XNUMX drone, which means it doesn't need a driver at all. He does not have a steering wheel, a pedal block either, and the windshield is an OLED screen with augmented reality elements. There is no traditional ignition key either, instead of it there is a key fob with a button and a color indicator. Pressing the button instructs the car to drive up to its passengers and open the doors. Access to the salon is provided by high swing doors. Armchairs in the cabin are installed opposite each other.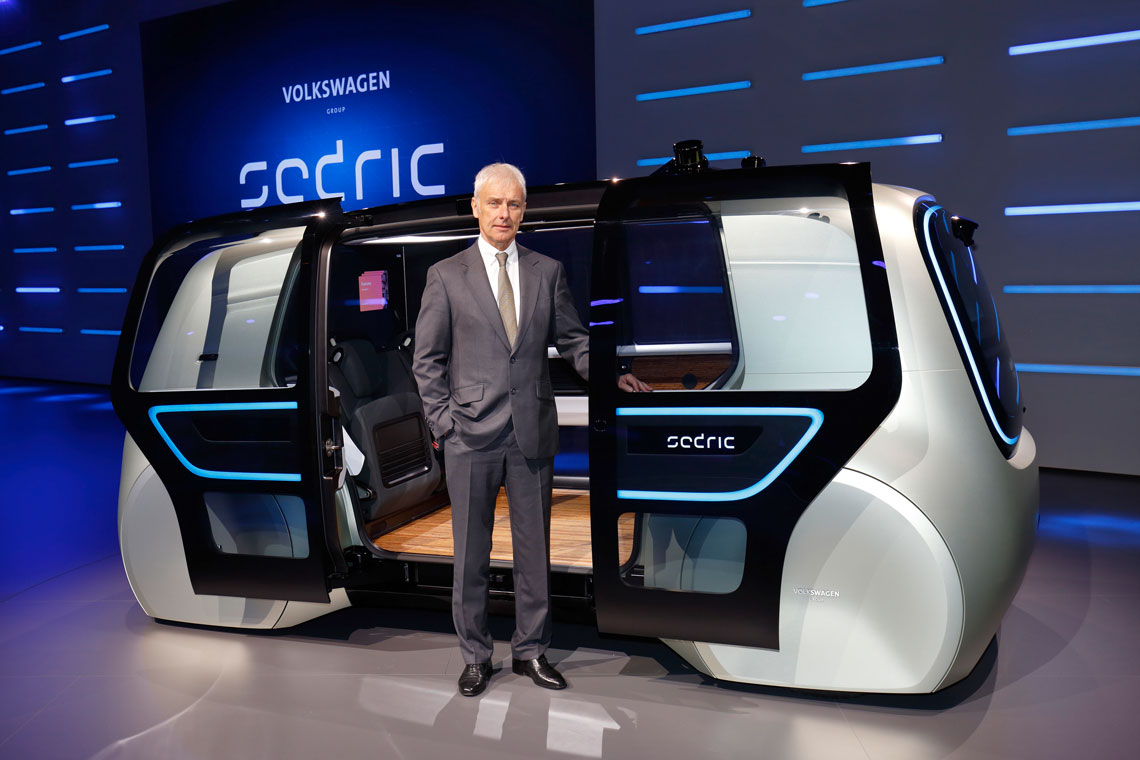 The design of the Sedric was designed without regard to traditional canons: it has no hood or shoulder line. The battery pack is made flat and installed between the axles, the electric motor is mounted at the level of the wheels, and the air conditioning and artificial intelligence module are located in the front and rear overhangs. Air enters the cabin through a bamboo charcoal filter, and additionally it is cleaned by plants installed on a shelf in front of the rear window.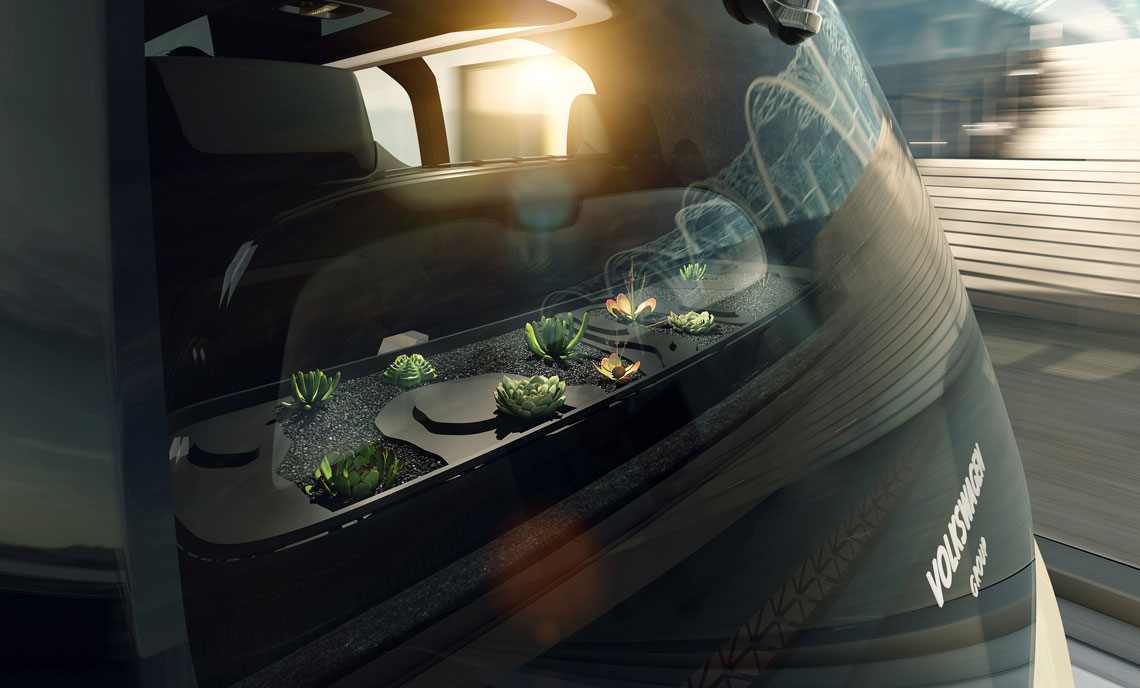 Sedric's self-driving concept car is the perfect vehicle for everyone: it can be used to take kids to school, it can be driven by people without a driver's license... In addition, it fits perfectly into the concept of carsharing and carpooling.
Car sharing is a type of car use when one of the parties is not its owner. In other words, this is a car rental for a short time with a minute or hourly payment. Usually used for short trips within the city.

Carpooling is the sharing of a private car with the help of online services for finding fellow travelers. At the same time, fuel costs are distributed proportionally and the optimal route for all participants in the trip is selected without significant deviations from the main route of the driver (car owner).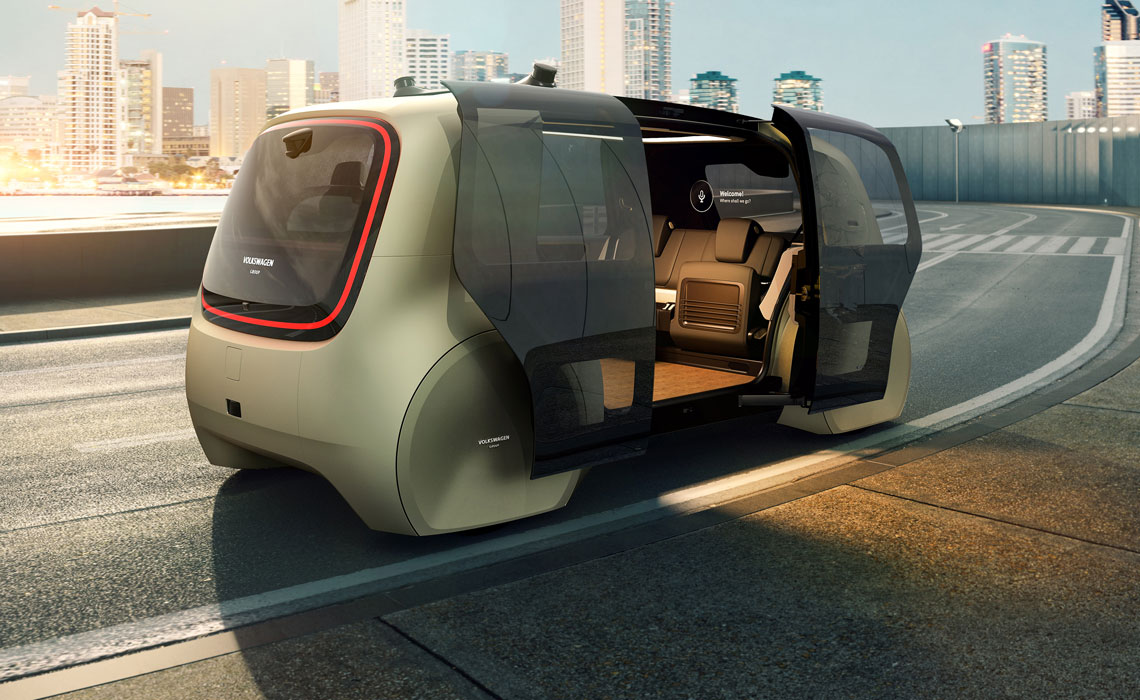 Video review of this unmanned prototype
Rate the article and share on social networks