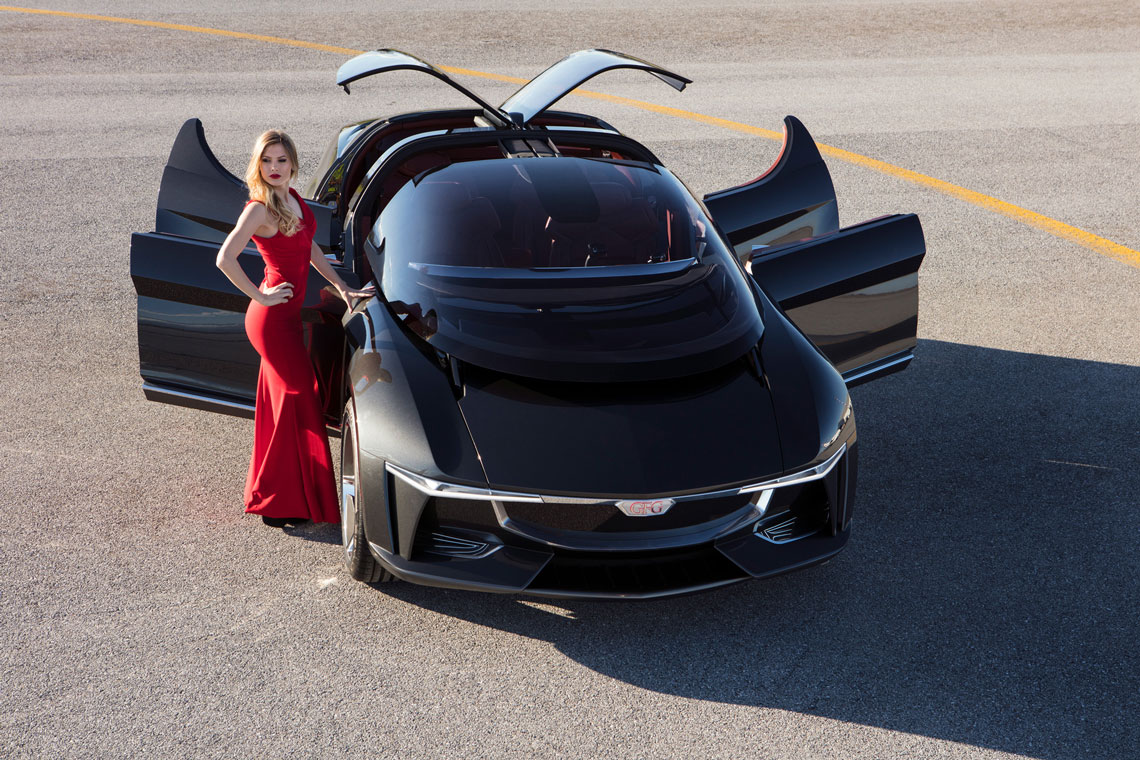 The GFG Sibylla is a smart electric sedan created by two companies, GFG Style and Envision Energy. The vehicle uses Envision Energy's Enos Energy IoT platform to integrate with its surrounding energy infrastructure, allowing the vehicle to be involved in a wider energy ecosystem with the potential to exchange or realize energy. The concept car is over 5 meters long and 1,48 meters high.
The electric car is equipped with a 100 kWh battery that can store as much electricity as the average European family consumes in a week. The integration of an electric car into the grid means that the car can be a source of energy and contribute to the stabilization of the energy grid, that is, to be an important link between energy supply and demand. With the EnOS platform, the car not only connects to the renewable energy grid, but also exchanges energy with other cars, houses and buildings, providing them with access to clean and safe electricity.
If we talk about the characteristics traditional for an electric car, then the power of the electric motor is 400 kW, the maximum speed is above 200 km/h, acceleration to hundreds will take 4,5 seconds. It is alleged that the battery with a capacity of 100 kW • h is able to provide a power reserve of 450 kilometers. Among the features of the transmission, its all-wheel drive capabilities are also noted, which provide ideal directional stability and excellent vehicle handling. GFG Sibylla also has an advanced autopilot.
But the most interesting thing is a three-section glass dome over the heads of all riders. The front of the dome moves forward along the guides in the hood, opening access to the cabin. The rear sections of the roof rise in a gull-wing fashion. The doors open automatically. Light-sensitive glass darkens itself in bright sunlight.
Inside the electric car, there are four separate seats, a completely flat floor, a steering wheel similar to an aircraft steering wheel with thumb touchpads, a crescent-shaped front panel, multiple displays and premium leather trim.
"In honor of my father's 80th birthday, we have designed a car that combines the comfort of a crossover with the elegance of a luxury sedan and the performance of a sports car," said Fabrizio Giugiaro (co-owner of GFG Style).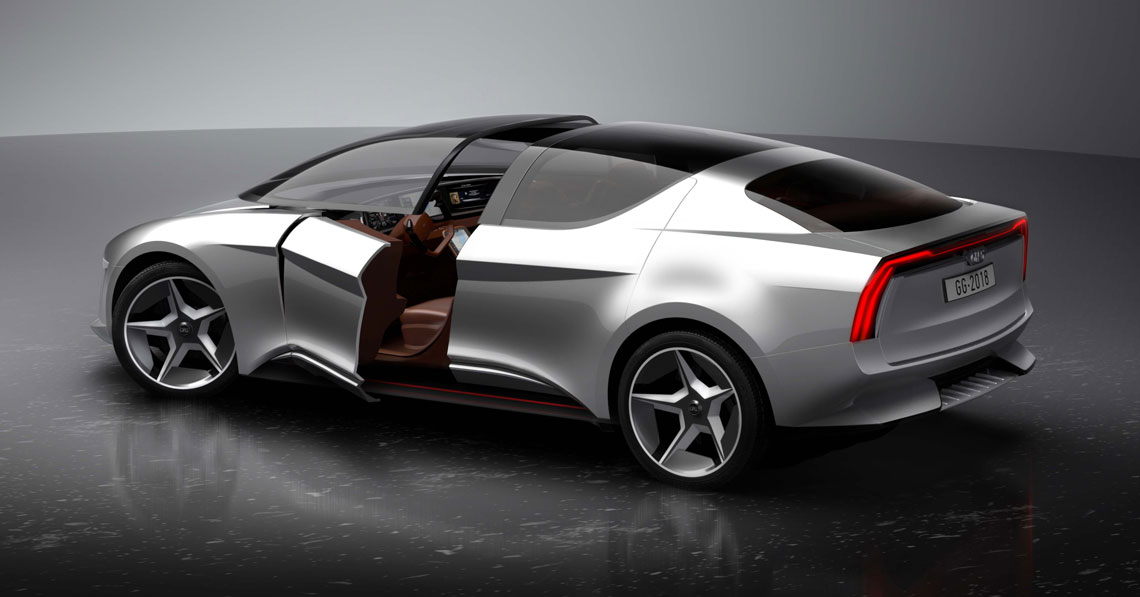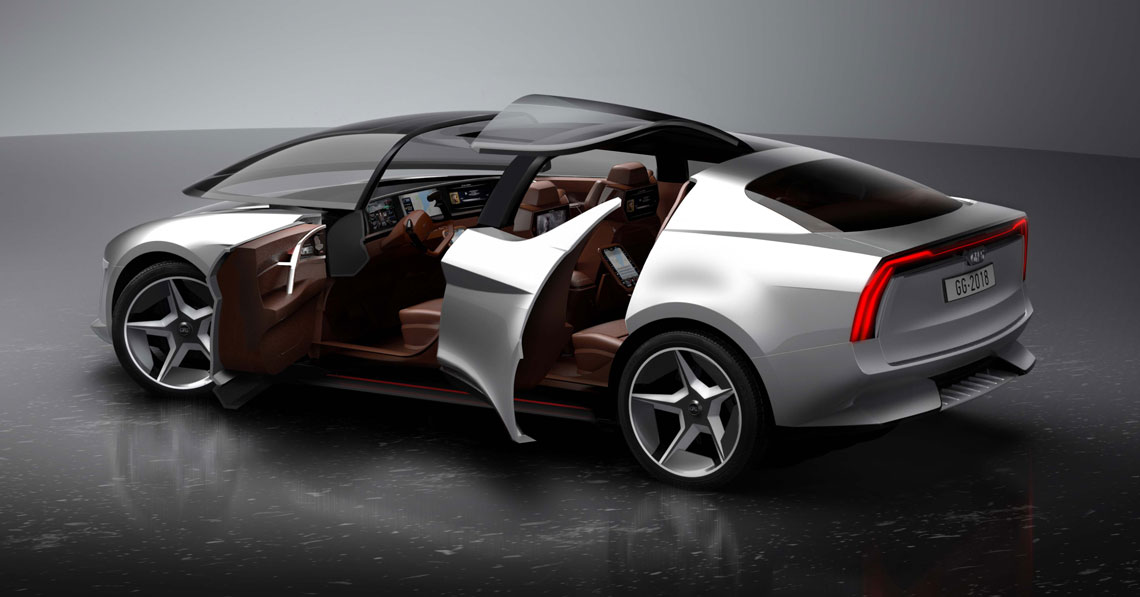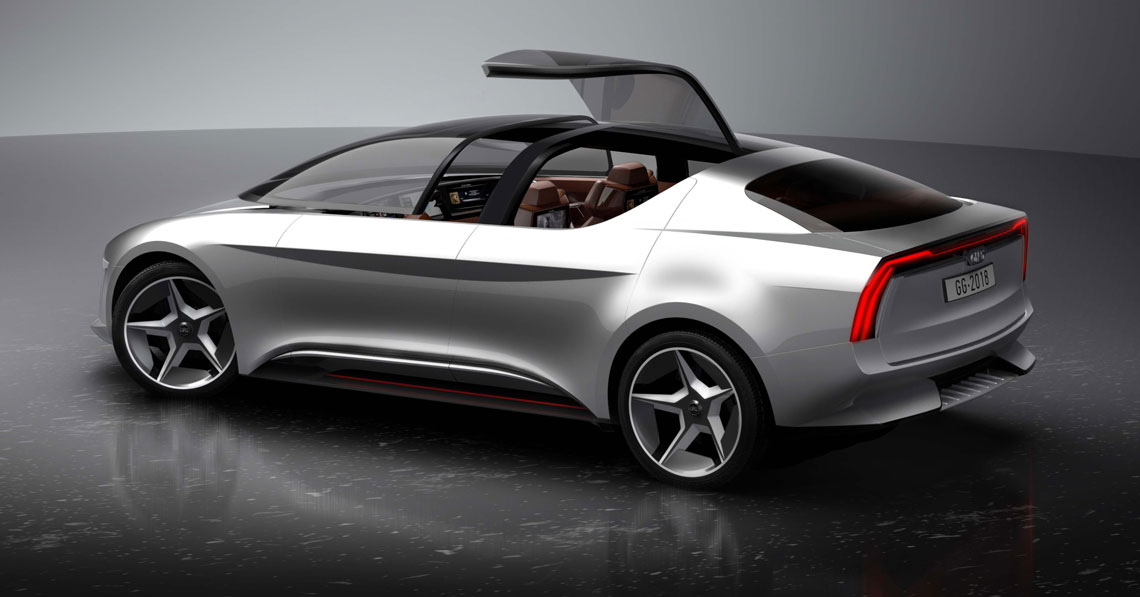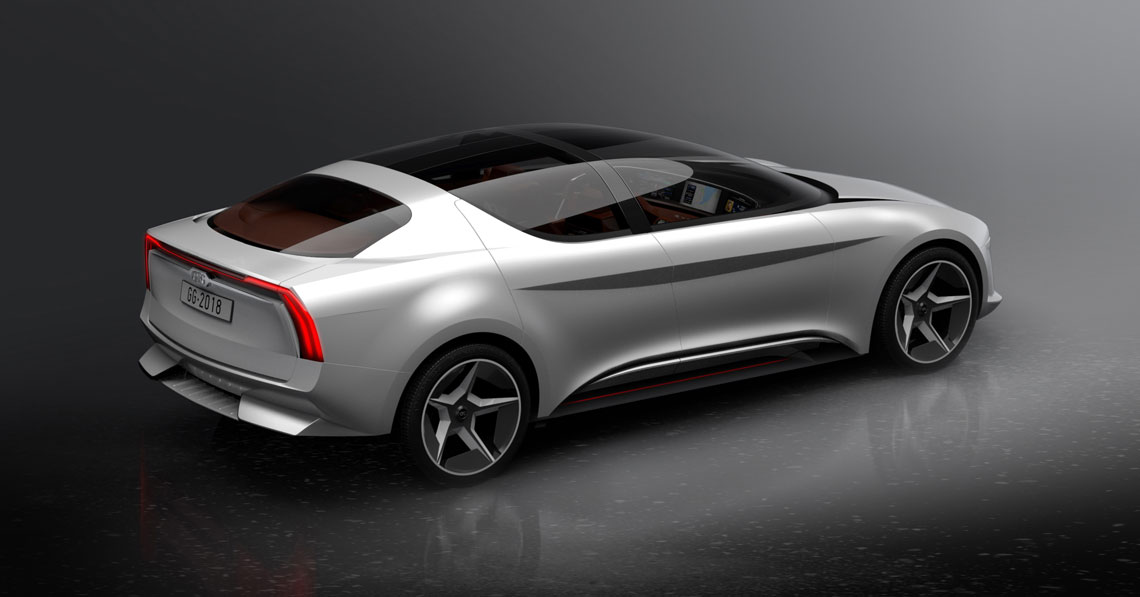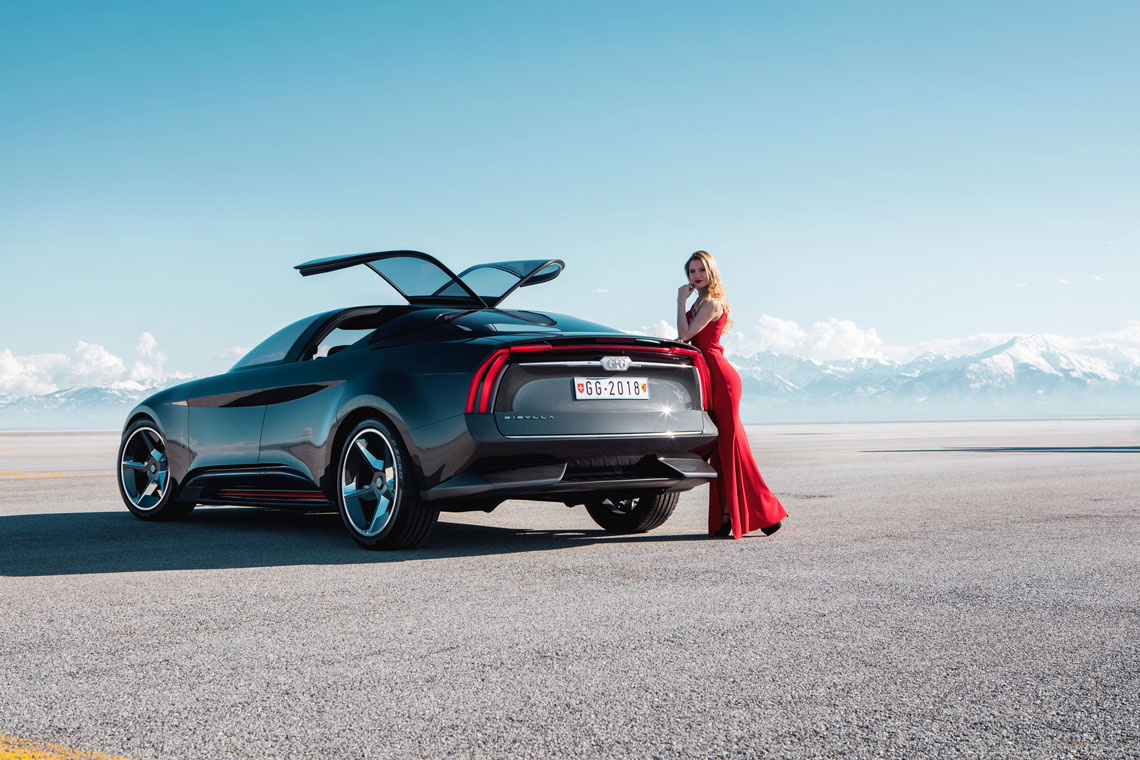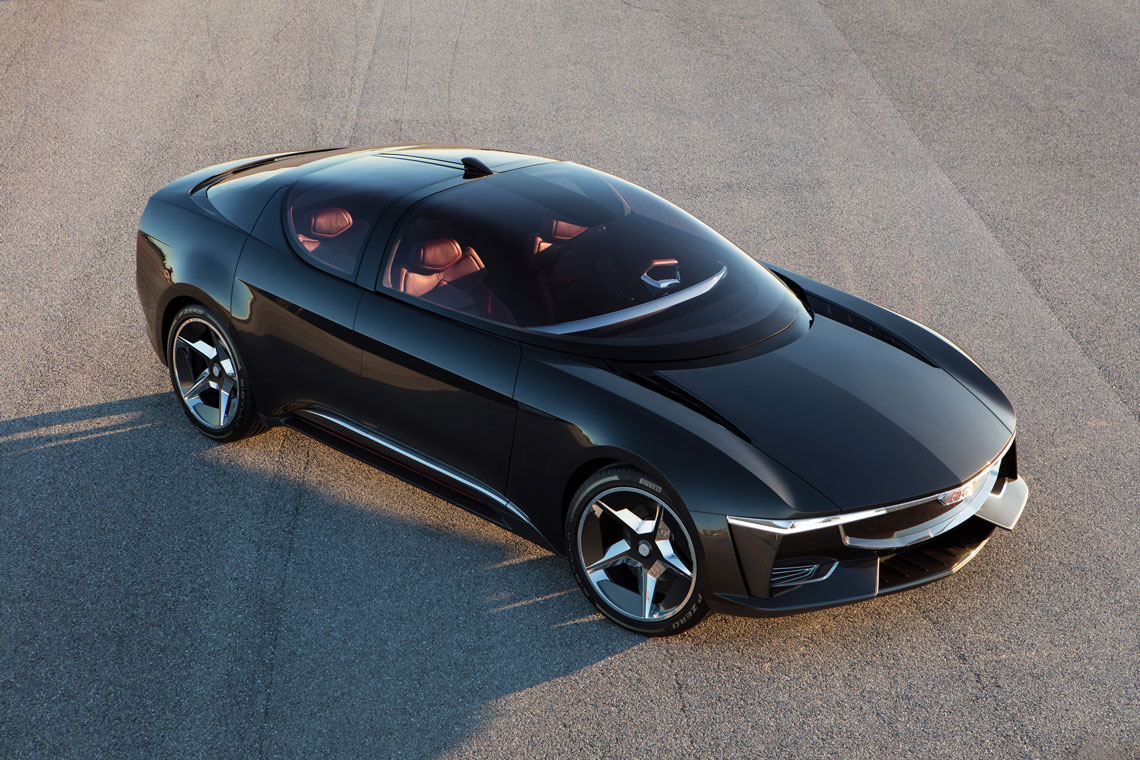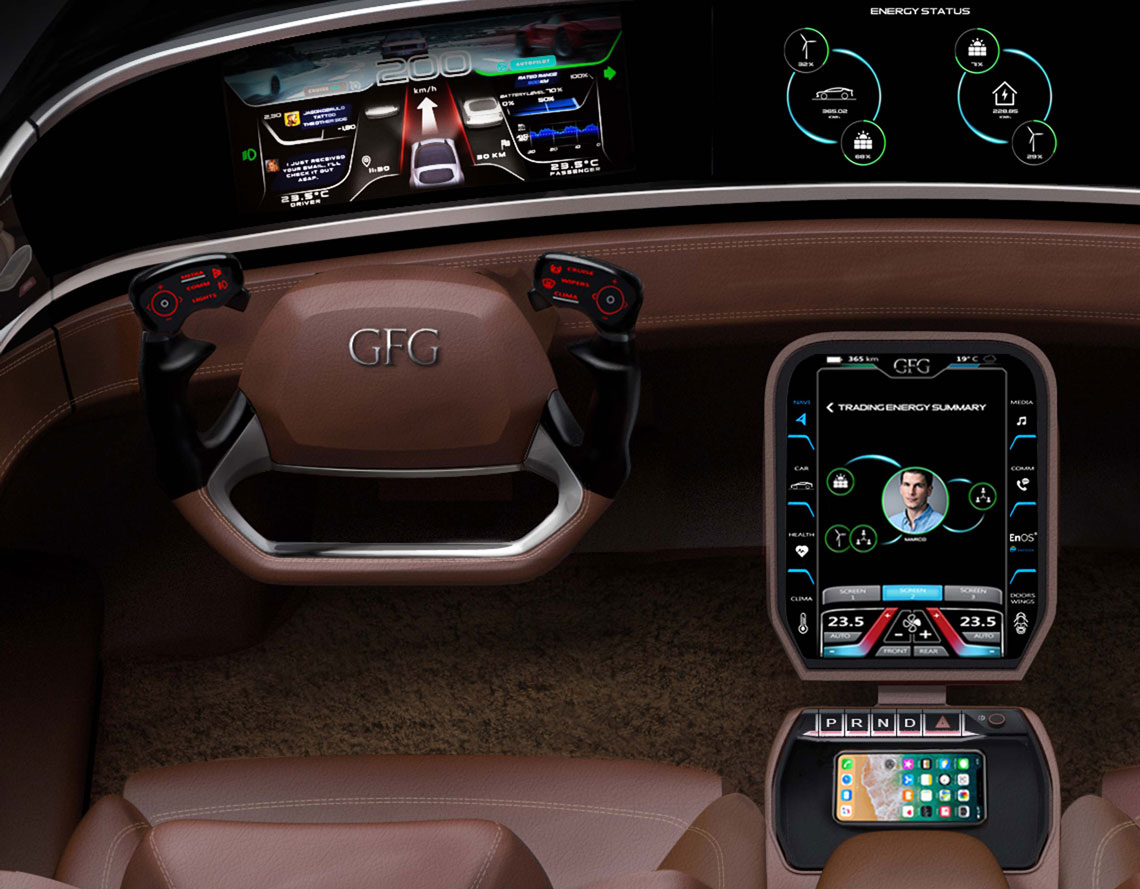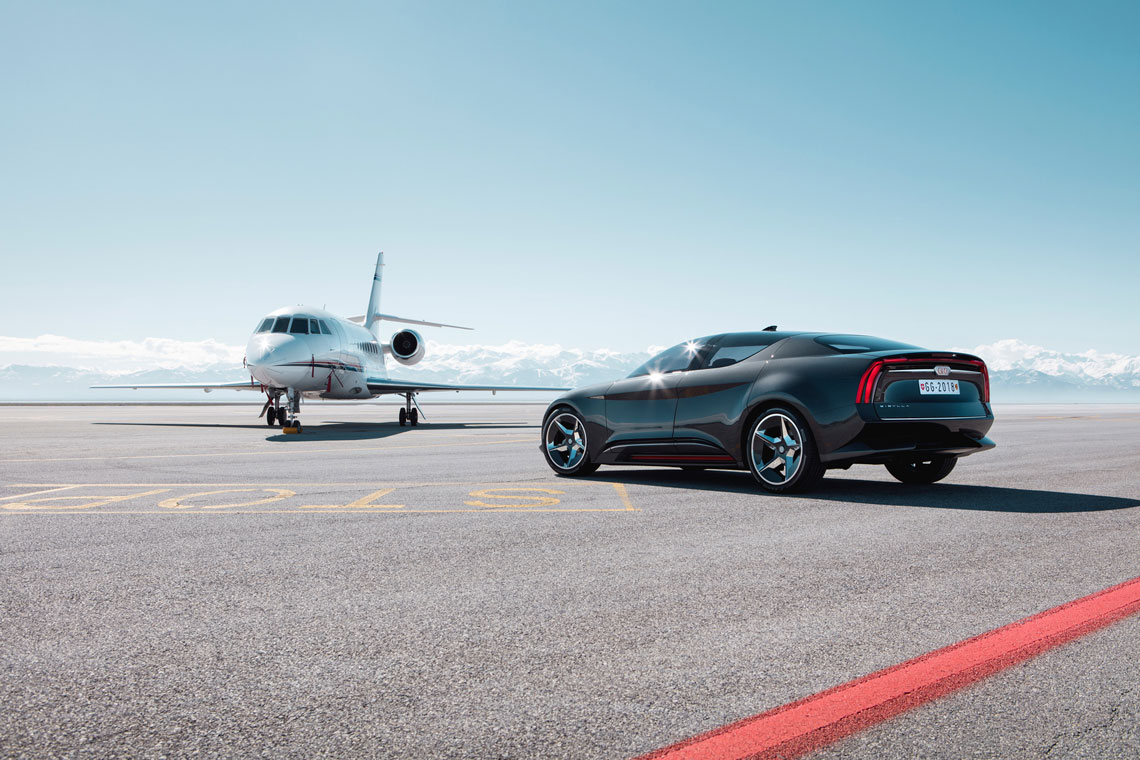 Concept car official video
GFG Sibylla at Geneva Motor Show 2018
Rate the article and share on social networks