Image enlarges when clicking on it | shutterstock.com
The Beijing National Swimming Complex, also known as the Water Cube, is a fantastic piece of eco-architecture and an outstanding monument to 21st century China. It was built by the Australian company PTW for the 2008 Olympics in Beijing; located in the Olympic Park next to Beijing National Stadium "Bird's Nest"". On its territory there are attractions, 13 water slides, a SPA zone, a pool with waves, the height of which reaches 2 meters, "Lazy River".
The water cube is a unique structure in its essence. The design used elements that outwardly resemble a crystal lattice of water bubbles, which, however, have high strength and low specific gravity. The material from which the parts are made was developed specifically for this building. The total area of ​​the complex is about 70 thousand square meters. m. It can accommodate up to 17000 spectators.
Image enlarges when clicking on it | wikimedia.org
The problem of power supply was solved in the swimming center. The surface of the building receives solar energy, transferring it to water and space heating. And in the hot summer, thanks to the reflective coating inside the crystals, the temperature does not rise to high values.
The plans of the Beijing authorities to release the complex from the supply of water, which is a deficit in the capital of China. The water cube will collect rainwater on its wide roof and use it for pools.
Image enlarges when clicking on it | wikimedia.org
The outer walls and roof are made in the form of bubbles that form a random pattern. This project has won 4 awards in various competitions.
During the Olympics, swimming, diving and synchronized swimming competitions were held here. 25 world records were set here.
Image enlarges when clicking on it | wikipedia.org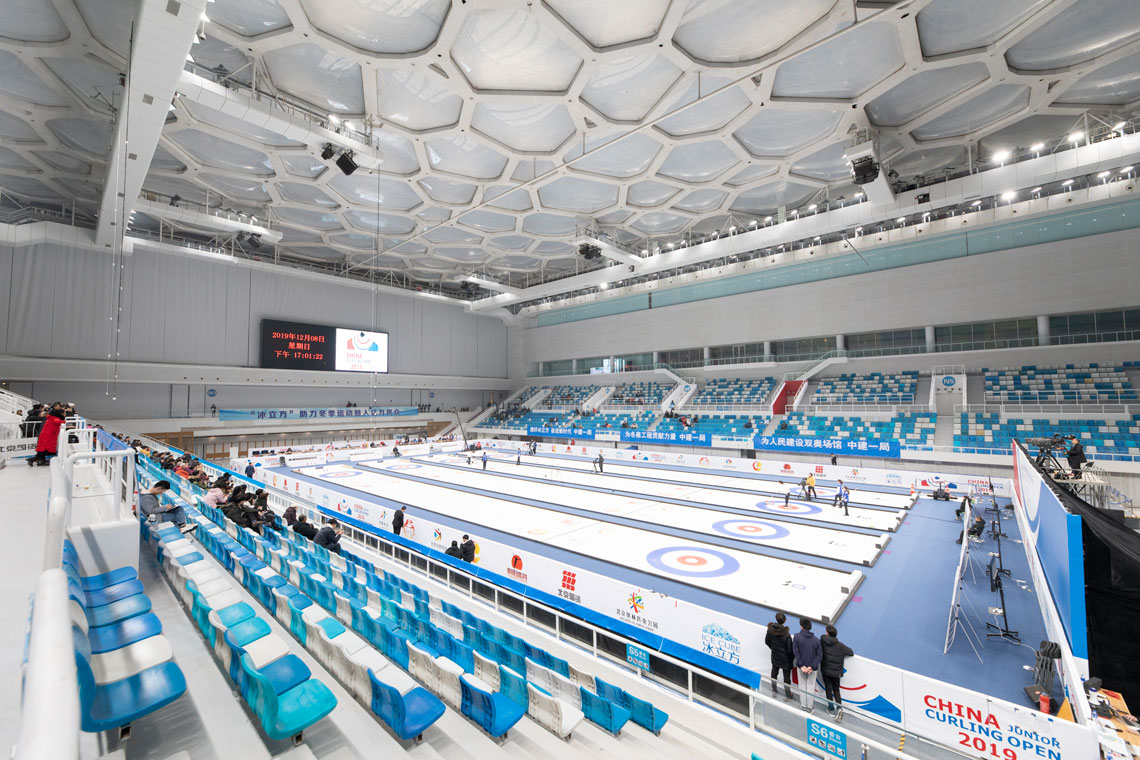 Image enlarges when clicking on it | wikimedia.org
Image enlarges when clicking on it | wikimedia.org
Image enlarges when clicking on it | wikimedia.org
Rate the article and share on social networks