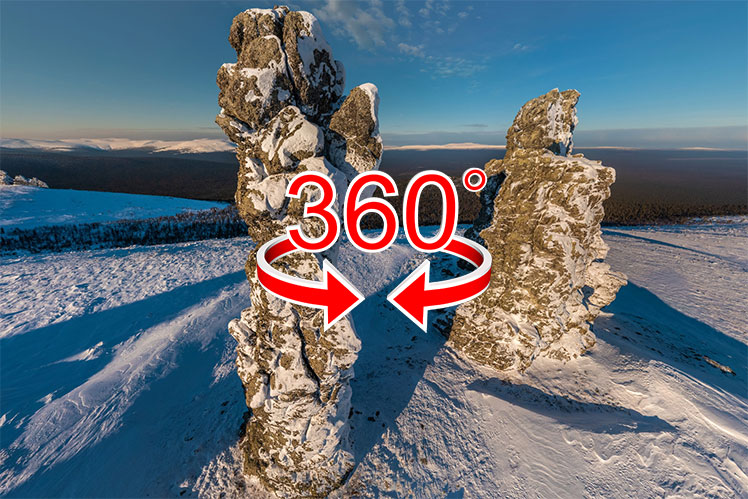 Russia is rich in natural, cultural and historical sights. Some of them are widely known, while others remain in the background. Today's virtual tour will tell you about an amazing natural monument that deserves everyone's attention.
This is Manpupuner: stone idols in the Troitsko-Pechora region of the Komi Republic. Geographically, the Komi Republic is located in the northeast of the European part of the Russian Federation and is part of it. In the language of the local Mansi people, "Man-Pupu-ner" means "small mountain of idols", and in the Komi language, this phrase sounds like "boob-from", which gave the objects the unofficial name "Mansi boobs".
Go straight to virtual panoramas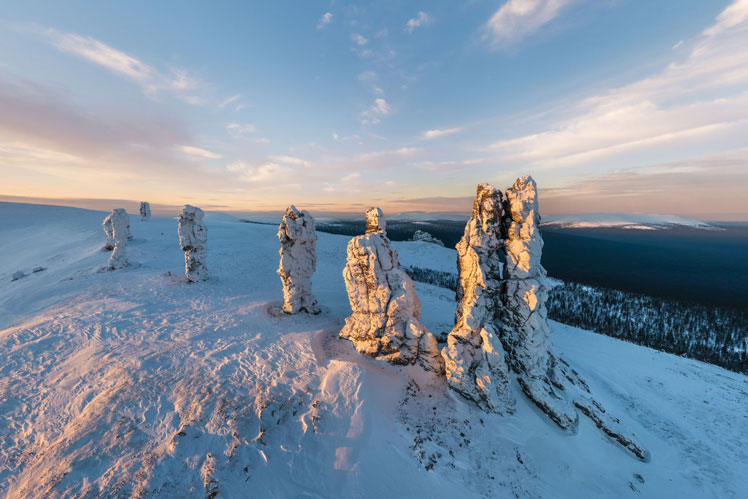 In the distant past, a mountain range was located here, but rain, snow, wind and sudden changes in temperature gradually destroyed weak rocks. To this day, only those areas that were formed by hard slates have survived, and the result of centuries of work of the elements have become pillars of a bizarre shape. This process is called "selective weathering". Those blocks that were able to withstand bad weather became real guards: they protect the rocks located below from destruction and erosion.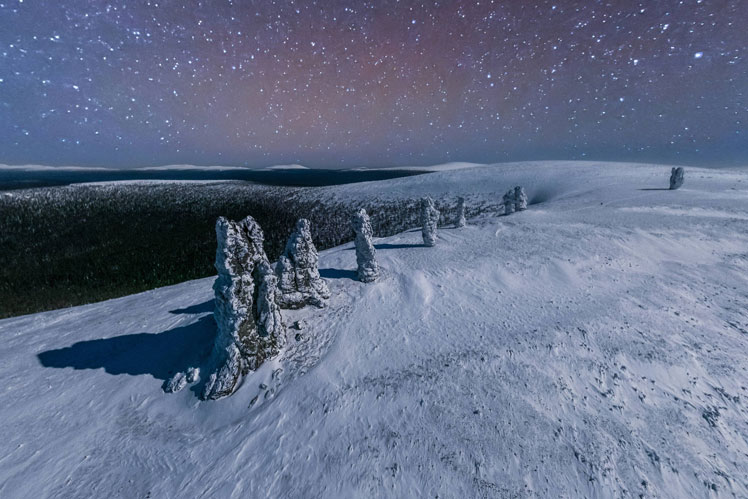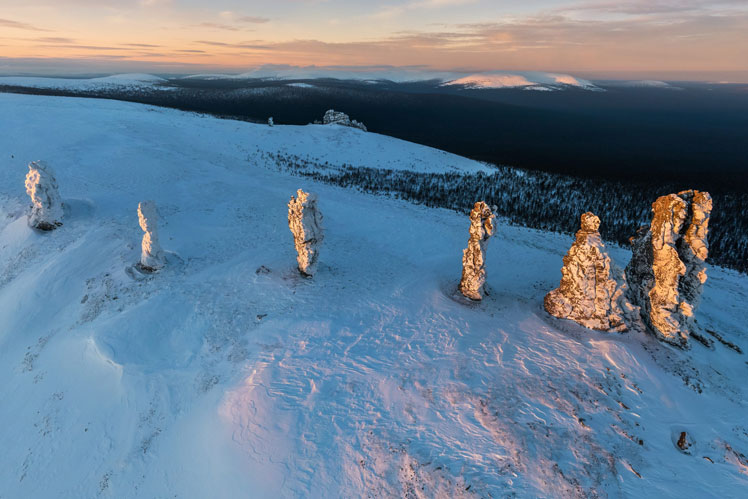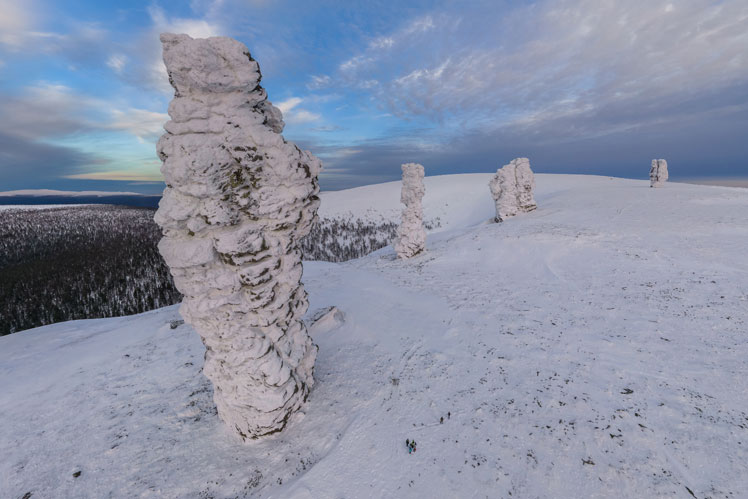 The height of the Manpupuner pillars is from 30 to 42 meters. There are 14 in total: six in one group and eight in another. Each has a unique shape, they resemble a person, animal heads, a bottle and other objects – a variety of images depending on the imagination of the beholder. Two of the eight blocks are so close to each other that they can be mistaken for a single monolith.
The accumulation of stone idols is located in a remote place, and the first researchers came here only in the 1930s. Until that time, the area was considered sacred; it was visited only by shamans for rituals. Now Manpupuner is part of the Pechoro-Ilychsky Reserve, and in 2008 the complex was recognized as one of the Seven Wonders of Russia.
Nevertheless, Manpupuner did not become a destination for mass tourism: it is not so easy to get here. You can come both from the European part – from the Komi Republic, and from Asia. Team AirPano, who created this virtual tour, traveled from Komsomolsk-on-Pechora (Komi), having traveled 227 kilometers on a snowmobile.
"Such a trip is best made with an overnight stay at the Shezhim-Pechora cordon, and on our panoramas you can admire this picturesque area. And if you get a separate permit in the reserve, you can spend the night in the immediate vicinity of the Manpupuner idols. Video filming will probably not be able to convey all the sensations of this sacred place, but the beauty and grandeur of the incredible stone massif will not leave anyone indifferent," AirPano photographers say.
Now let's move on to watching unique panoramas of Manpupuner with a 360º view.
Manpupuner, Komi
Rate the article and share on social networks