We continue our journey around the world in search of the most unusual trees. In this collection there will be both the most beautiful and the most terrible trees. To see them we will visit Madagascar, Japan, USA, Mexico and other countries. Happy reading and viewing!
Fire tree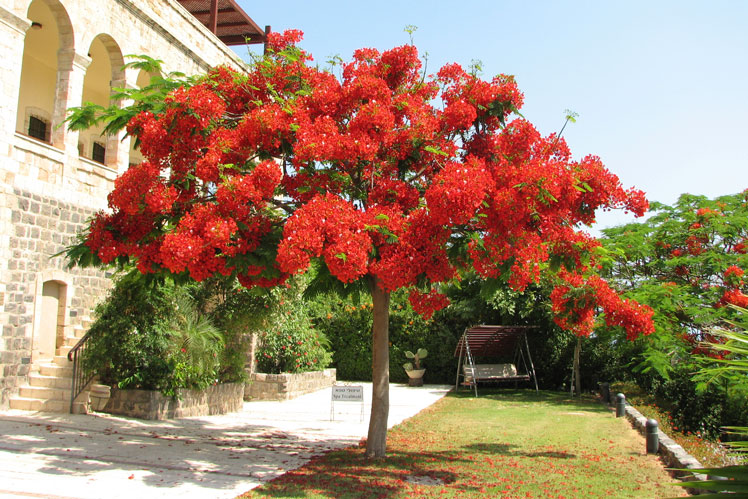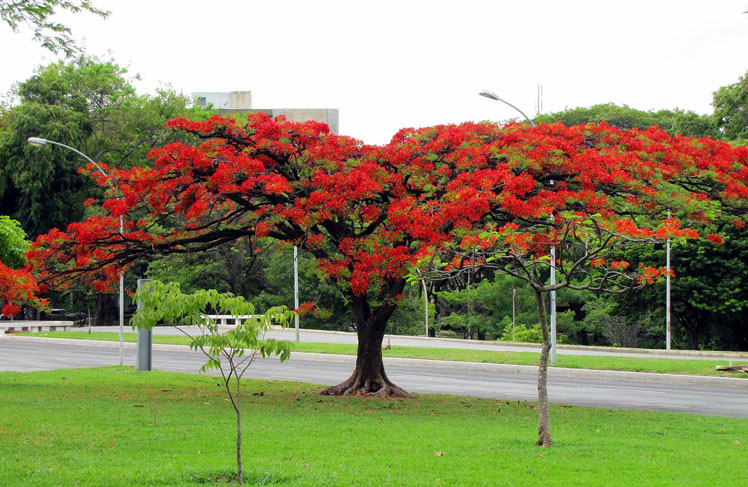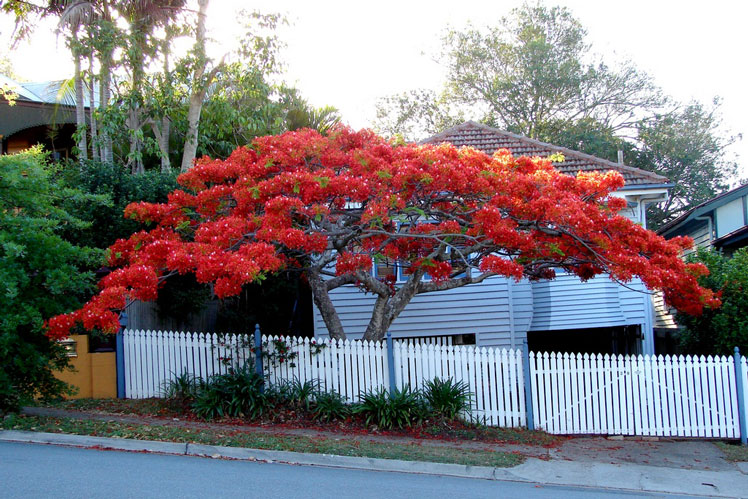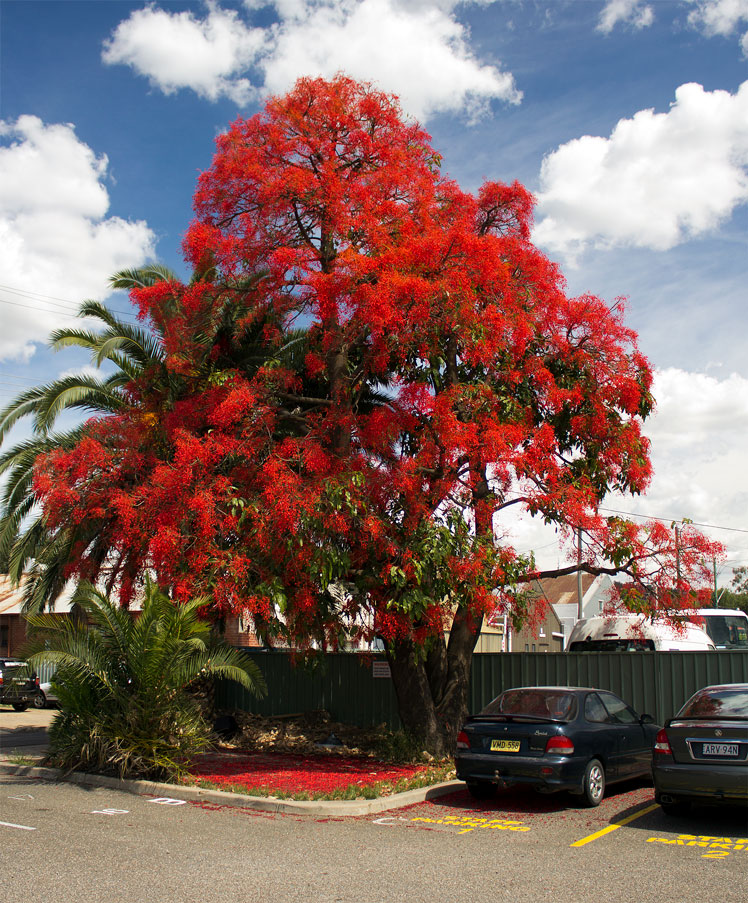 Royal Delonix (Delonix regia), better known as a fire tree or flame tree (flame tree), grows in countries with a tropical or subtropical climate. This beautiful tree is known for its fern-like leaves and vibrant orange-red flowers.
The fire tree was discovered by the Czech botanist and naturalist Wenceslas Boer in the town of Fulpoint in eastern Madagascar, after which it was brought to tropical and subtropical regions around the world. It is planted in parks, streets are planted with it.
In Madagascar, in the wild, this tree is endangered due to deforestation. However, it is widely cultivated by man in many countries with tropical or warm climates (North America, the Caribbean and Central America, South America, Europe and the Middle East, the Indian subcontinent, Southeast Asia, Australia).
The height of the plant is about 10 meters, occasionally it can exceed 15 meters in height. It has large flowers with petals of scarlet or orange-red flowers up to 8 cm long.
It is interesting that the fire tree blooms during the dry period, when there are almost no leaves on the tree.
Through its powerful root system, the flaming tree causes trouble to people, destroying the asphalt of roads and the foundations of houses.
Tree from the movie Avatar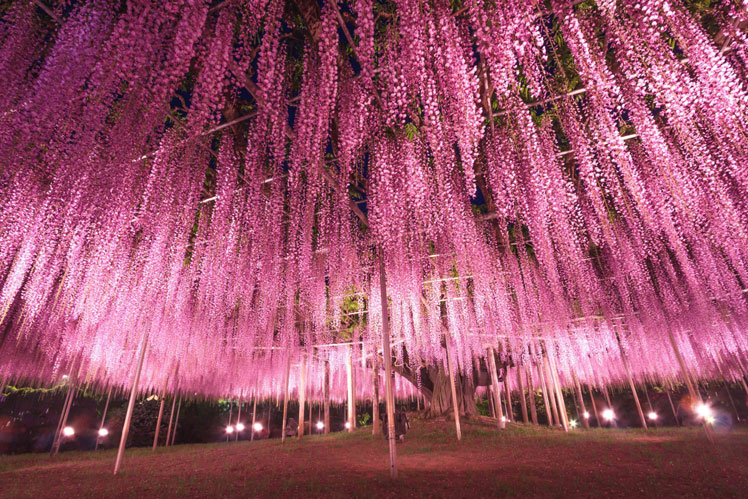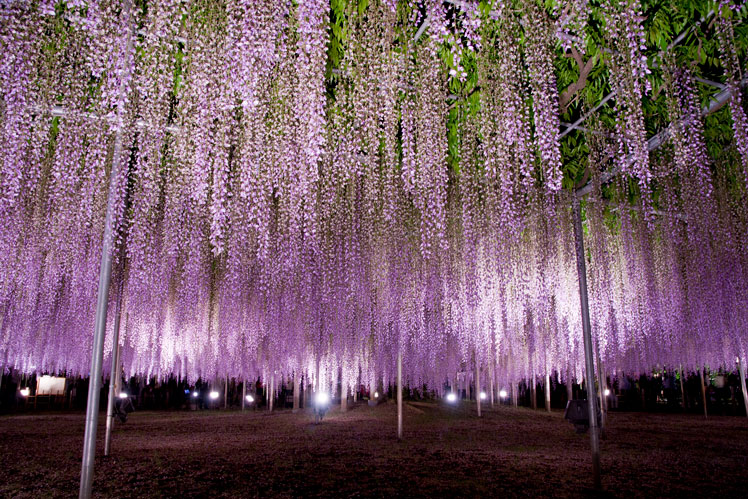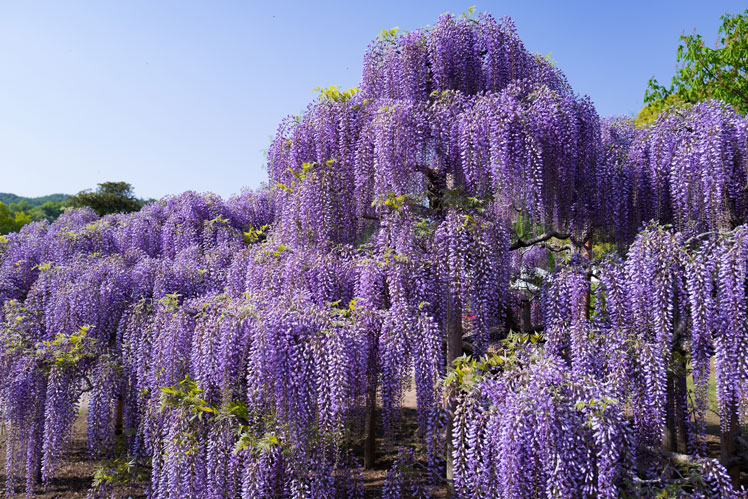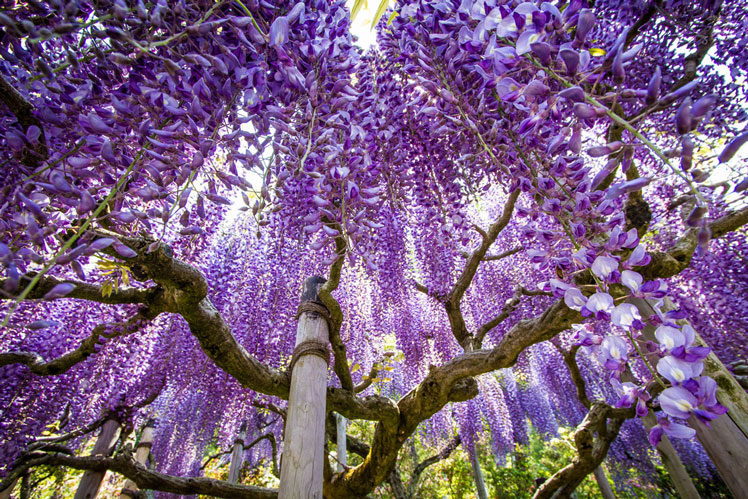 This tree is very similar to the Tree of Souls from the Avatar movie. We all remember this ancient willow on Pandora, the main shrine of the Na'vi people, which has the strongest connection with Ava.
In the photo above, you can see the Wisteria tree, which is over 150 years old. It grows in one of the most famous parks in the world – Ashikaga Flower Park (Japan). Photos of these hanging lianas with luxurious flowers spread all over the world and attracted thousands of tourists to Japan.
Wisteria blooms in large hanging clusters that emit a sweet, unique aroma that attracts insects, especially bees.
Instead of growing upward over the years, wisteria trees spread outward. At Ashikaga Flower Park, centenarian wisterias have carcasses to support the huge purple-blue flowers in overhanging clusters.
Moso bamboo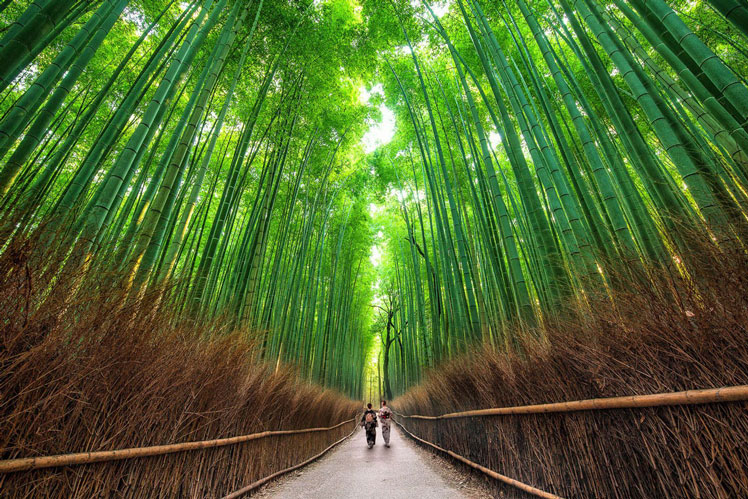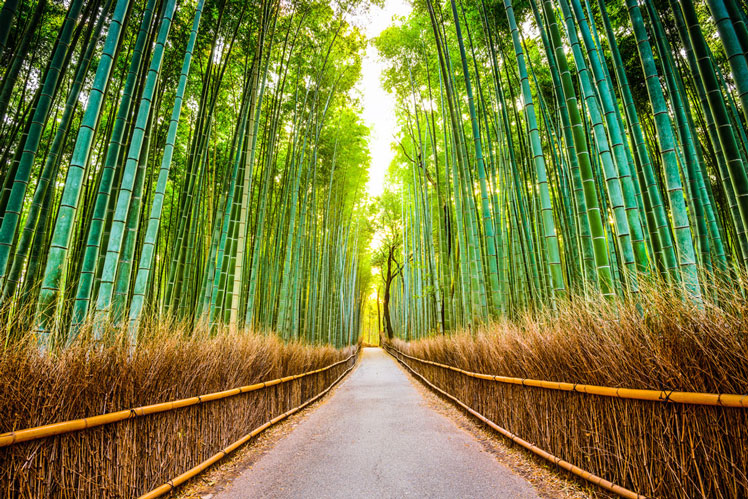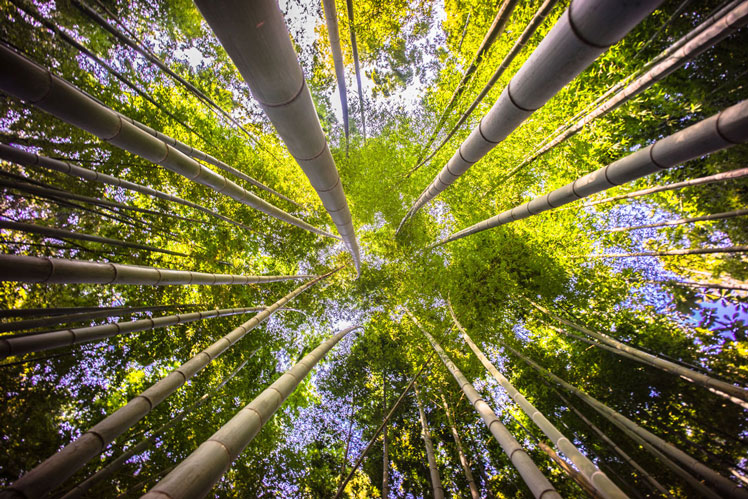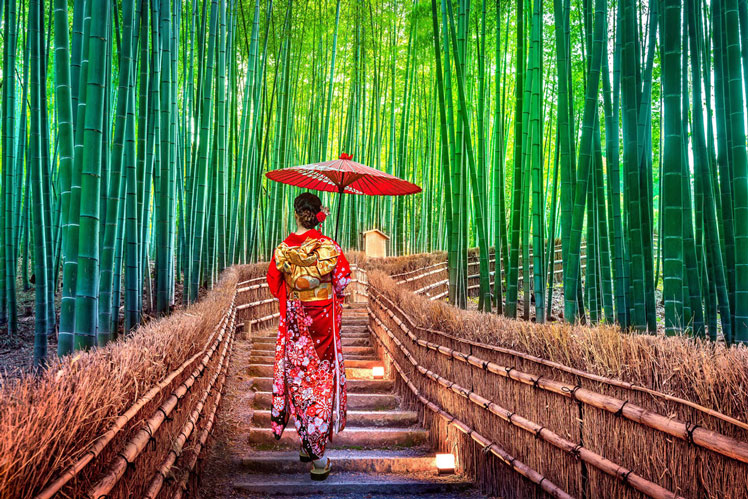 Moso bamboo is the largest bamboo found in temperate climates. In nature, it is distributed in southern China and Taiwan. However, moso bamboo gained worldwide fame thanks to the Sagano Bamboo Forest in Japan.
This forest is a picturesque avenue of thousands of soaring moso bamboo trees and is one of Japan's most amazing natural attractions. In addition to the fact that the bamboo grove looks very beautiful, bamboo stalks make sounds reminiscent of music from the wind, so walking through this grove is a pleasure.
Moso bamboo is the fastest growing plant on Earth. This type of bamboo can be cut as early as 2 hours after the seeds sprout. At this time, bamboo stalks are very soft, they are considered a delicacy and are used for food.
Moso bamboo stalk increases in height up to 75 cm per day. In a month it can reach 20 meters in height and have a diameter of up to 20 cm. The largest bamboo stalks reach up to 40 meters in height and up to 35 cm in diameter. One stem can have up to 100,000 leaves.
Bald cypress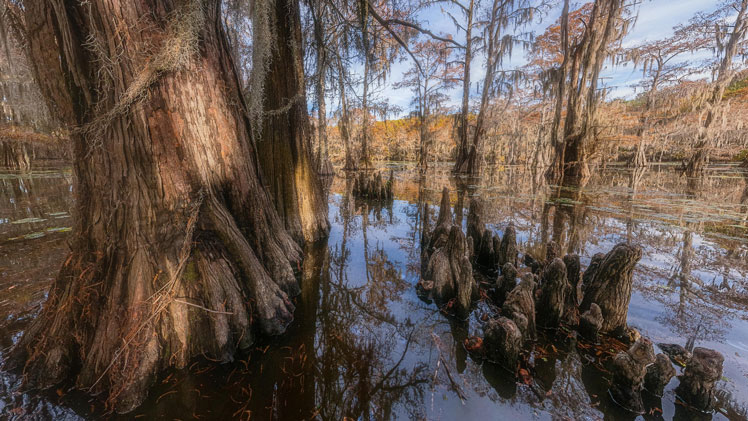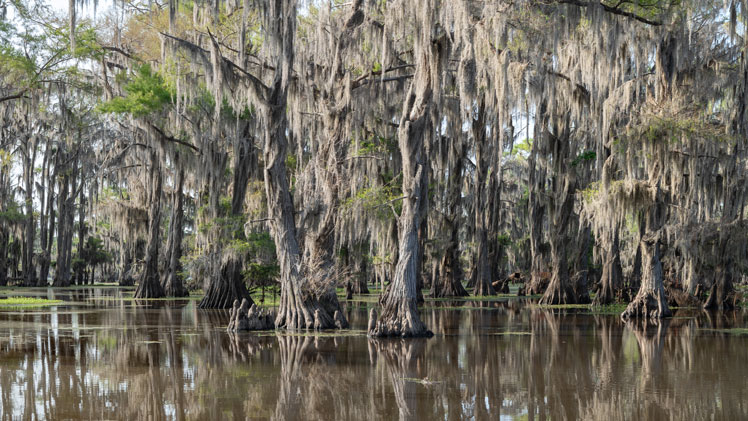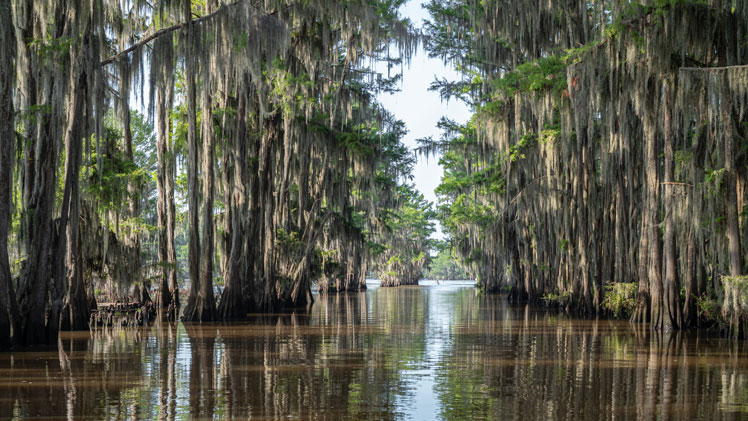 These spooky trees are bald cypresses or swamp cypresses, which are commonly found in the southeastern United States. And they are scary not only because they grow in swamps teeming with snakes and alligators. These trees often grow anthropomorphic roots that stick out of the water and look like twisted skeletal hands and fingers. These original outgrowths are called pneumatophores. They often grow conical or bottle-shaped, towering 1-2 meters above the water level or waterlogged soil, which is extremely unusual for the family of these trees.
The fact that the crowns of swamp cypresses are often twisted with their strands of the so-called Spanish moss adds to the fear. All this looks like the realm of furry giants from some science fiction movie.
In autumn, the foliage of these trees acquires a bright rusty hue – it looks fabulously beautiful!
Bald cypresses are especially widespread in the wetlands of the US state of Louisiana. One of the largest such forests is located on Lake Caddo. Not surprisingly, a significant part of the filming of the horror film "Jaws 3D" took place on this lake. More interesting facts about Caddo Lake you will find in our article ☛.
Through the Looking Glass of the Mangroves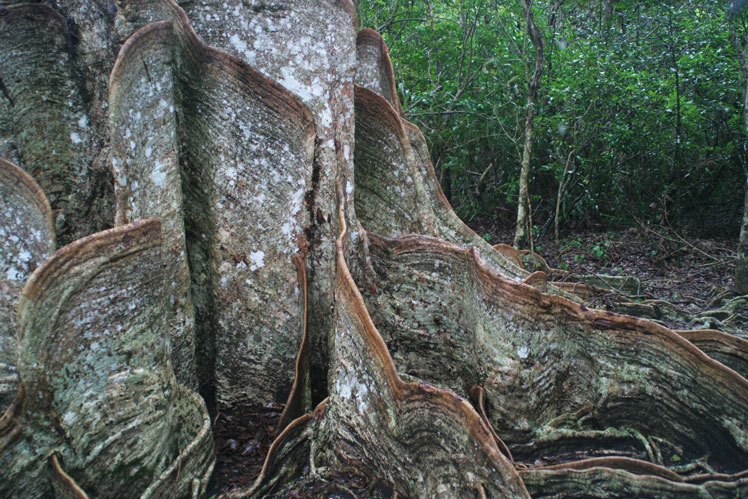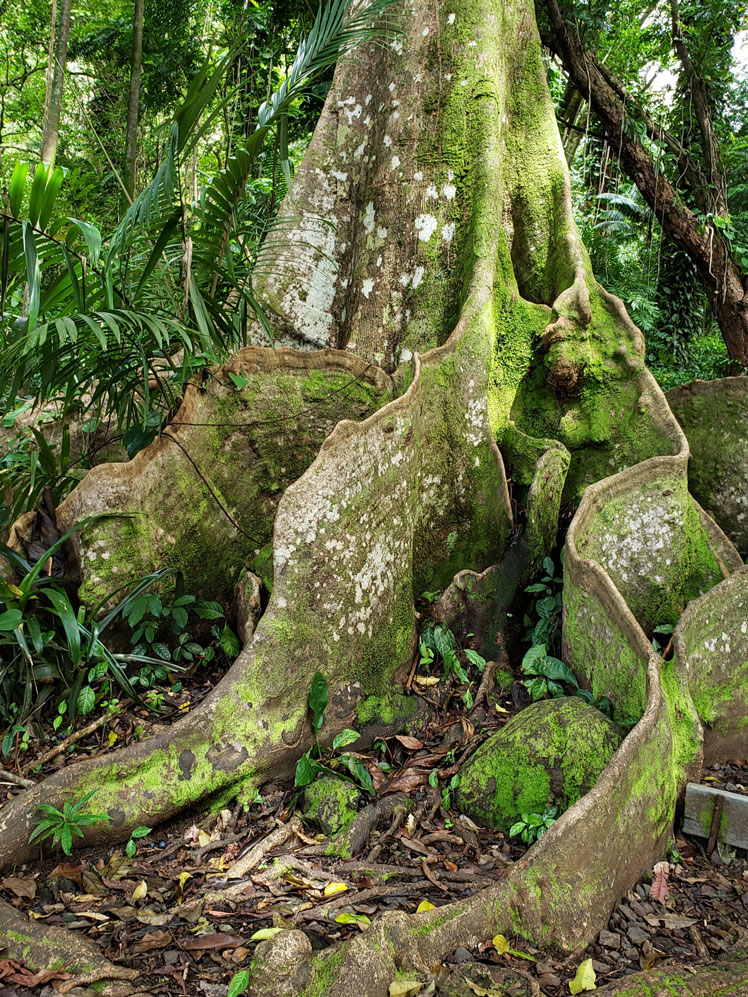 This unusual tree is Sakishima Suoki (Sakishima Sohogi, Heritiera littoralis), commonly known as the Mangrove Looking Glass. It frightens us with its unusual blade-shaped roots.
Trees in this family are native to the coastal areas of eastern Africa, Asia, Melanesia, and northern Australia. However, it is in Japan that unusual plank roots develop especially well in this tree.
Sakishima Suoki is an evergreen tree growing up to 25 meters tall with very protruding plank supporting roots that can be up to 1 meter high.
Since this species grows in the subtropical regions of Japan, its roots must compensate for excessive moisture and lack of sunlight by stretching out from the soil towards the sky. The result is a strange scene in which the tree appears to be held in place by the mermaid's wooden, wavy tails.
Joshua tree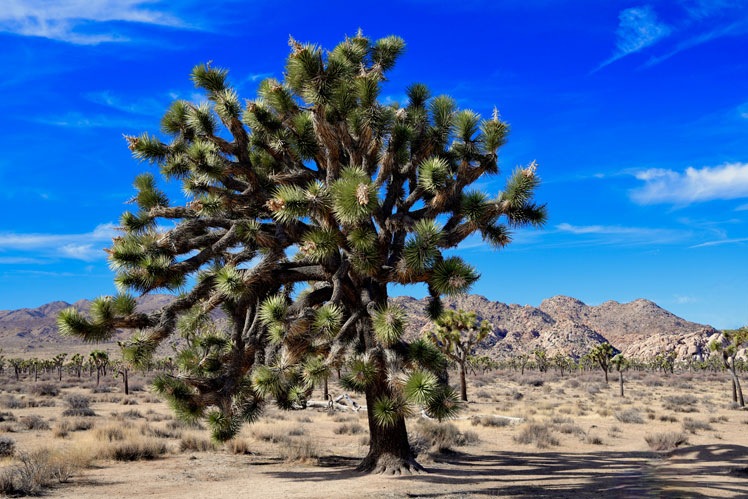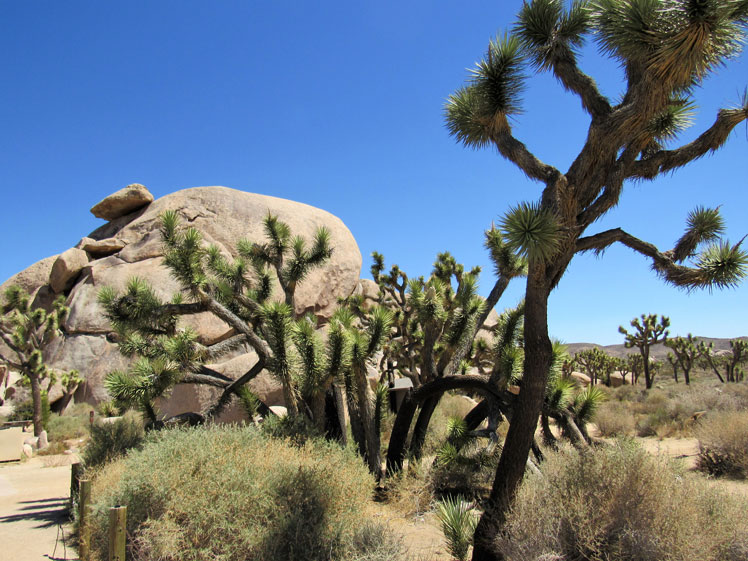 These bizarre trees resemble clumsy hands raised to the sky and create a bizarre picture in the sweltering Mojave Desert. This is Yucca shortleaf, better known as the Joshua tree.
Perhaps because they look like tree skeletons rather than the trees themselves, especially when surrounded by vast expanses of seemingly post-apocalyptic nothingness, these imitator trees have gained a rather creepy reputation.
The first person to ever record their existence was explorer John C. Frémont, famous for leading expeditions to the Far West in the 19th century. He wrote about the "tough and ugly shape" of the Joshua tree, describing it as "the most disgusting tree in the vegetable kingdom".
Trees usually have a height of 4–12 meters, sometimes growing up to 15 meters. The Joshua tree is native to the southwestern United States (Arizona, California, Nevada, and Utah) and northwestern Mexico. This range largely coincides with the geographic scope of the Mojave Desert. Sometimes trees form a kind of sparse forests that stretch for several kilometers.
The oldest specimens of the Joshua tree, according to some sources, live up to a thousand years. The trunk of this tree is made up of thousands of small fibers and has no annual rings, making it difficult to determine the age of the tree.
To preserve this amazing plant in 1936, in the vicinity of Riverside (California), on an area of ​​​​more than 3000 km², the "National Monument of the Joshua Tree" was created. Later in 1994, it was declared a national park (Joshua Tree National Park).