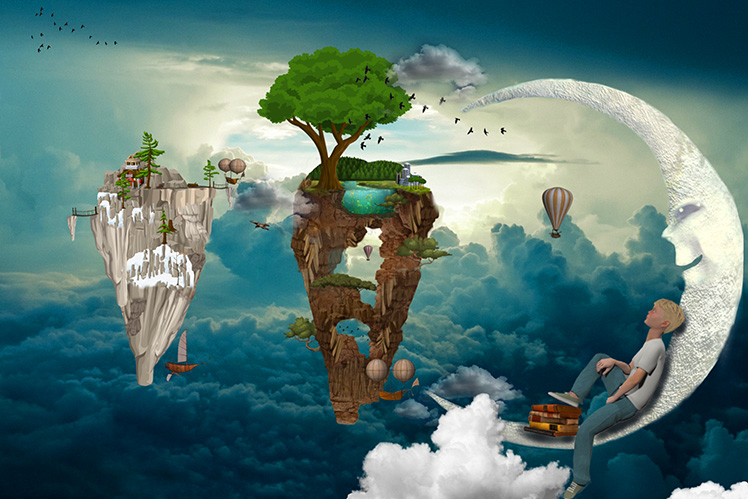 If we honestly admit this to ourselves, it will turn out that a lot of time passes in our thoughts about the future and in memories. There are many people who live by memories alone. There are a lot of people living with the same dreams. And, interestingly, neither among the "dreamers" nor among the "remembers" of happy people can not be found. Only those who live in the present are happy. Erich Fromm, a well-known psychoanalyst, one of the founders of humanistic psychotherapy, wrote: "Being exists only here and now... The experience of love, joy, the comprehension of truth does not take place in time, but here and now. This HERE AND NOW IS ETERNITY, or timelessness.
Let's listen to another authoritative opinion, this time by Arthur Schopenhauer: "People who live with aspirations and hopes, that is, the future, always looking forward and impatiently always rushing forward, towards these events, as if these events will bring them true happiness, and skipping those real time without having time to enjoy it – these people, despite the seriousness written on their faces, are like those donkeys who in Italy are forced to go faster, hanging from the end of a stick fixed on their head, an armful of hay, which they see close in front of them and they're hoping to get it. So, instead of exclusively and constantly planning for the future or indulging in regrets about the past, we must remember that only the present is real, only it is certain. We pass thousands of hours with a sour face, not enjoying them, so that later we sigh about them with vain sadness. Instead, we should appreciate the tolerable present, at least the most ordinary, which we usually pass by indifferently.
We can say that "there is only a moment between the past and the future, it is he who is called life"!
INTERESTING